Lunch Alone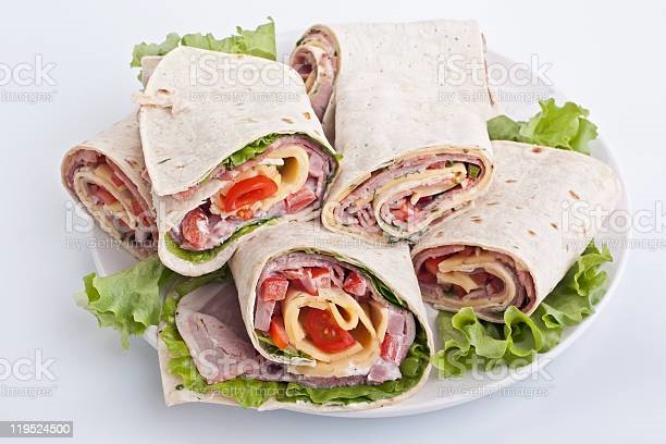 Canada
August 6, 2022 11:24am CST
Today my hubby has to work until 1pm. I am home alone and naturally got hungry while myLotting. There are so many interesting posts about food, and it being noon, it was bound to happen.

I had them do up some fresh low sodium, nitrate free oven roasted turkey breast for me this morning. I like it shaved. Topped with a slice of delicious gouda cheese and some fresh lettuce on a small whole wheat wrap with a bit of mayo on it, and then warmed just enough to take the chill off. It is a perfect lunch. I cut off a couple of inches of a cucumber, peeled it and quartered it as I like a little of that with my wrap. My hubs never feels like eating when he gets back home, so that is why I eat lunch alone on the Saturdays that he works.
9 responses

• United States
6 Aug
Such a nice cool lunch Julia. I am so freaking tired today..unusual I cant get out of bed. Stress I suppose. I just had some cereal, toast, and a bit of scrambled egg and it is 11AM.

• Canada
6 Aug
Oh I am sorry that it is not a good day for you. If I were closer I wouldgladly come and help tend to you on your bad days.

I just put some eggs on to boil for devilled eggs for my hubby. I told him that I forgot to do something earlier, and he said what now, and I said I need to get some eggs boiling, he didn't answer. I said to him, no arguments there eh? He laughed and told me that he loves my devilled eggs and that this would be the perfect day to enjoy some for supper. I wish that I liked them, but I don't.

• United States
6 Aug
@Juliaacv
I too love deviled eggs

I managed to get up and do a few things only. You are a jewel Julia thanks


• Canada
6 Aug
@RebeccasFarm
You are always welcome my dear friend. I hope that you have a glass of water near by so that you stay hydrated. I struggle with that at the best of times, days like this that are terrible muggy is hard. In another 5 minutes I will be able to put the eggs into the sink with cold water, then it won't be long until I can finish them. We are having teriyaki seasoned turkey kabobs, new baby potatoes and an a stir fry vegetable for supper along with his eggs.



• Canada
7 Aug
I love that lunch, so nice and light yet very filling. It is a good idea to cook up the fresh vegetables as they ripen. Today being Sunday we will only eat 2 meals, a brunch and a nice supper. It is terribly hot and humid here again today, so my appetite is small.

• Canada
7 Aug
@LadyDuck
We have discussed supper tonight. I was not able to eat much at brunch. We will have tuna salad sandwiches on a nice fresh baked bread, cucumber and tomato slices and he will have some more devilled eggs. It will be light and filling enough.


• United States
7 Aug
That sounds and looks delicious. Hope you have a good day.

•
7 Aug
Wow, that lunch sounds so good! I always admire when people put fresh food together and make a mouthwatering meal like that. I tend to just open up a can of soup or something else equally unhealthy!

• Rockingham, Australia
7 Aug
That sounds a really nice meal. We don't eat as much turkey here as you Canadians and Americans do. I seem to be always reading about turkey in meals.

• Moses Lake, Washington
6 Aug
Gouda with lettuce and mayo is a tasty combo.