When did you realize the 10 numbers known as "digits" are named after the 10 digits aka fingers we have on our hands?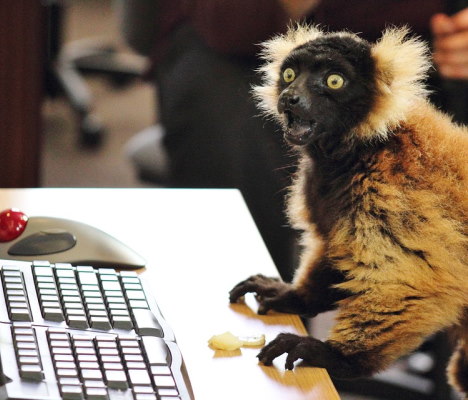 Italy
September 19, 2022 7:09am CST
I'm not ashamed to admit it'd be yesterday for me.

After all, I don't recall ever hearing or saying "digits" instead of fingers.
Nor reading or writing, come on, you get the point.
In Italian the word for "fingerprint" is "impronta digitale", i.e. "digital print". All of sudden I was confused on why would these prints be related to computers, as if they never existed before this technology was invented. I know some are stored as data on some computers, but still. Then I realized.

Whoa! Digital also means "relating to fingers" and as computers work with binary code, therefore with digits, they're also digital. Even the verb for "typing" is "digitare" but again, I type on a computer which is digital. That didn't help.
But Sabrina, you type on a keyboard, not on a cOmPuTeR!
Wait, what? How do you know?

Photo source: Pixabay.
8 responses



• Italy
20 Sep
@LadyDuck
I think it mostly depends on how the teacher is able to make a subject fun and interesting, I guess teachers were also quite strict and boring back then.


• Italy
19 Sep
@LadyDuck
Studying Latin would have really helped.

But I'm into etymology now so I'll study more as I age, with little effort.


• Switzerland
20 Sep
@sabtraversa
Before the first school reform Latin was mandatory in Italy during the 3 years of the "Scuole Medie" and the 5 years of Liceo Classico. I hated back in time, I am thankful that I learnt Latin now.


• United Kingdom
20 Sep
Fingers are commonly called digits over here. So yeah, I am aware of that, and as I've said before, everything comes from Latin.

Digital in computer terms is something different as it means discrete steps unlike analogue, which is variable. What about the flower called Digitalis, is that anything to do with fingers? I am guessing so as it's common name is foxglove and gloves cover fingers. What say you?



• United Kingdom
20 Sep
@sabtraversa
Yes, but can you dig it? See what I did there?


• Italy
20 Sep
@Orson_Kart
Don't tell me "digging" has something to do with digits too now.


• Italy
20 Sep
@Orson_Kart
Well, you're completely right.



• Chile
19 Sep
Actually I was very small when I discovered that. My native tongue is Spanish and many words are very similar to Latin.(hence to Italian). In Spanish we say "dedo" from the Latin digitus. Fingers are the alien words


• Chile
19 Sep
@PhredWreck
Yes. And we also call them dedos in Spanish. BTW how is Scar? I haven´t heard of him for a while.

• Italy
19 Sep
@marguicha
We say "dito", very similar to "dedo". Still, there's no G, I would have never guessed.

Yeah, "finger" is weird. Etymology suggests it has to do with the number five.

• Chile
20 Sep
@PhredWreck
Scar did not want to go out so much when he lived alone with you.


• Oklahoma City, Oklahoma
19 Sep
Reminds me (somehow) that "Paying the Devil his Due" is merely another way of referring to the time when a sailor has to hang over the edge of the boat to apply spackle to the hull at the water's edge.


• Oklahoma City, Oklahoma
20 Sep
@sabtraversa
Didn't Gene Roddenberry (et al.) name the Klingons' home-planet after him (tho they spelled it differently ... something like 'Quronos')?

• Italy
20 Sep
@mythociate

That's one cool expression. Which then reminds me of the Greek god of time, Cronus, who was pretty evil too.


• Italy
21 Sep
@mythociate
Qo'nos/Kronos, might be. The Roman version of Cronus is Saturn, like the planet. Besides being evil, Cronus is the father of Zeus, so it embodies maturity and wisdom.




• Italy
19 Sep
@Bensen32
Glad to know I'm not the only one who found out so late.


• United States
19 Sep
@sabtraversa
I guess I assumed it was digits as in numbers in order. but what do I know


• Italy
19 Sep
@Sojourn
Yeah, that's also true!

Imagine what the world would be like if we had more or less than 10 fingers.


• Italy
19 Sep
@Sojourn
Yup, those weird ways of counting would have been common. Maybe there are aliens who count like that. I wonder if Sci-Fi authors ever keep that in mind.


• India
19 Sep
@sabtraversa
Well we have an Octal and hexadecimal number system too, maybe they would have become mainstream.




• Italy
19 Sep
@josie_
I think the thumb is a finger, because the pinkie doesn't require the word "finger" either, despite looking like a finger more than the thumb does.

Index might still work on its own, middle and ring certainly don't.