The rain is pouring out of the sky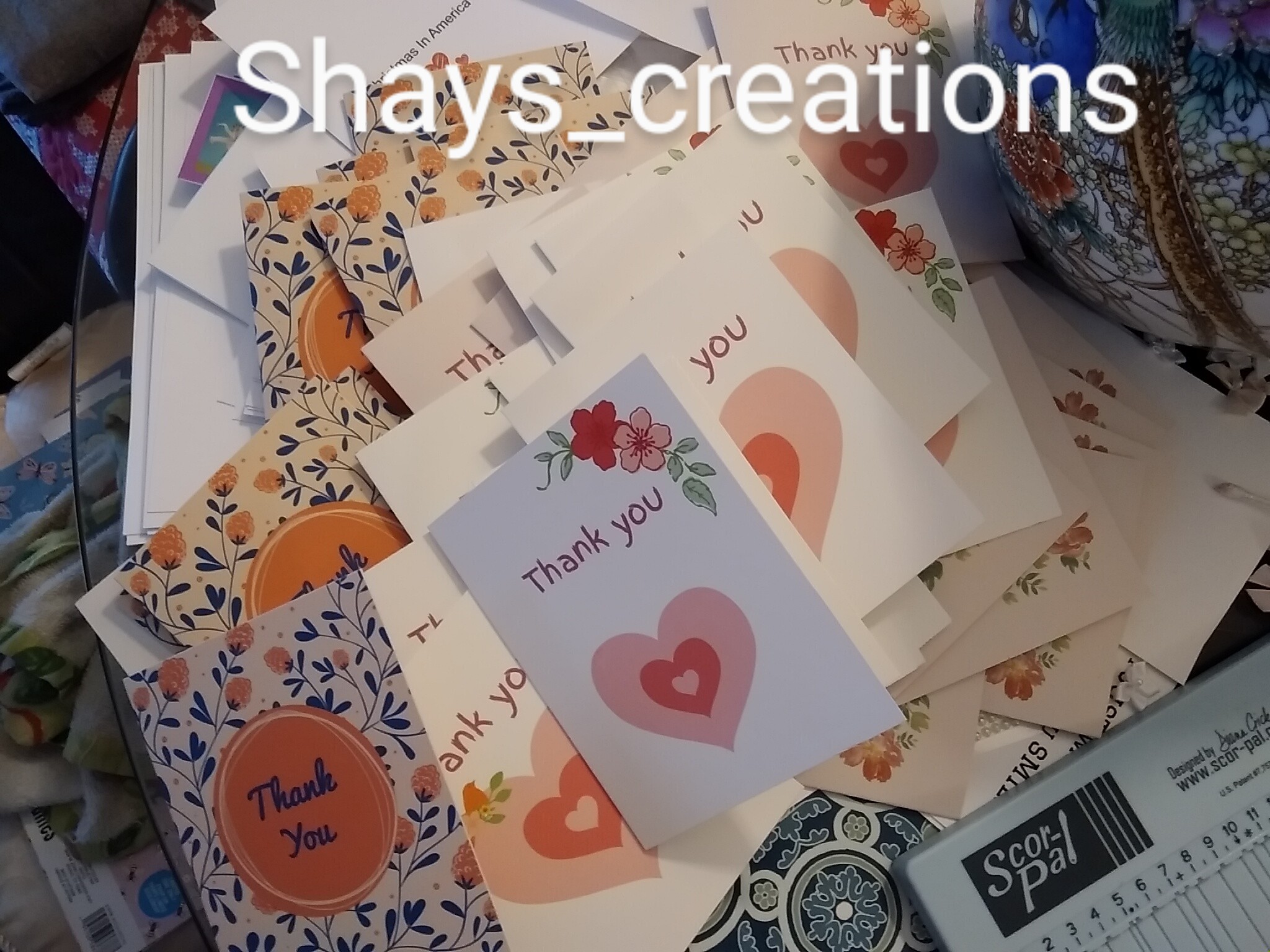 United States
September 22, 2022 10:43am CST

I just fried my chicken and I am sitting here with the printer rocking cards. I am going to stay inside and print until I am done with 100 sheets of paper. Folding and cutting are going to ruin me. Today, I am only focused on thank you cards. That way I have some ready to pass out for thank you's. I am putting 5 in each box and making two of each box. That should reduce my design time. I need to figure out if I want to make some Mother cards since some of the paper is pink. I never printed on colored paper before. The rain is so relaxing that all I want to do is make moves.
3 responses


• United States
22 Sep
The rain has stopped and the sun came out. It is all good.

• Anniston, Alabama
22 Sep

• United States
22 Sep
I am so happy to see you. Thank you, I am here crafting up a storm. Thank you always.

• Roseburg, Oregon
23 Sep
All of those Thank You cards look really nice.

• United States
23 Sep
Thank you, I am very glad you like them. You know you always get any from me. You just let me know and the mail will be sent. Free of charge. I mailed someone here a surprise and I could do that because of you. I never forget blessings. I hope she likes it.