I can't have one day without stress.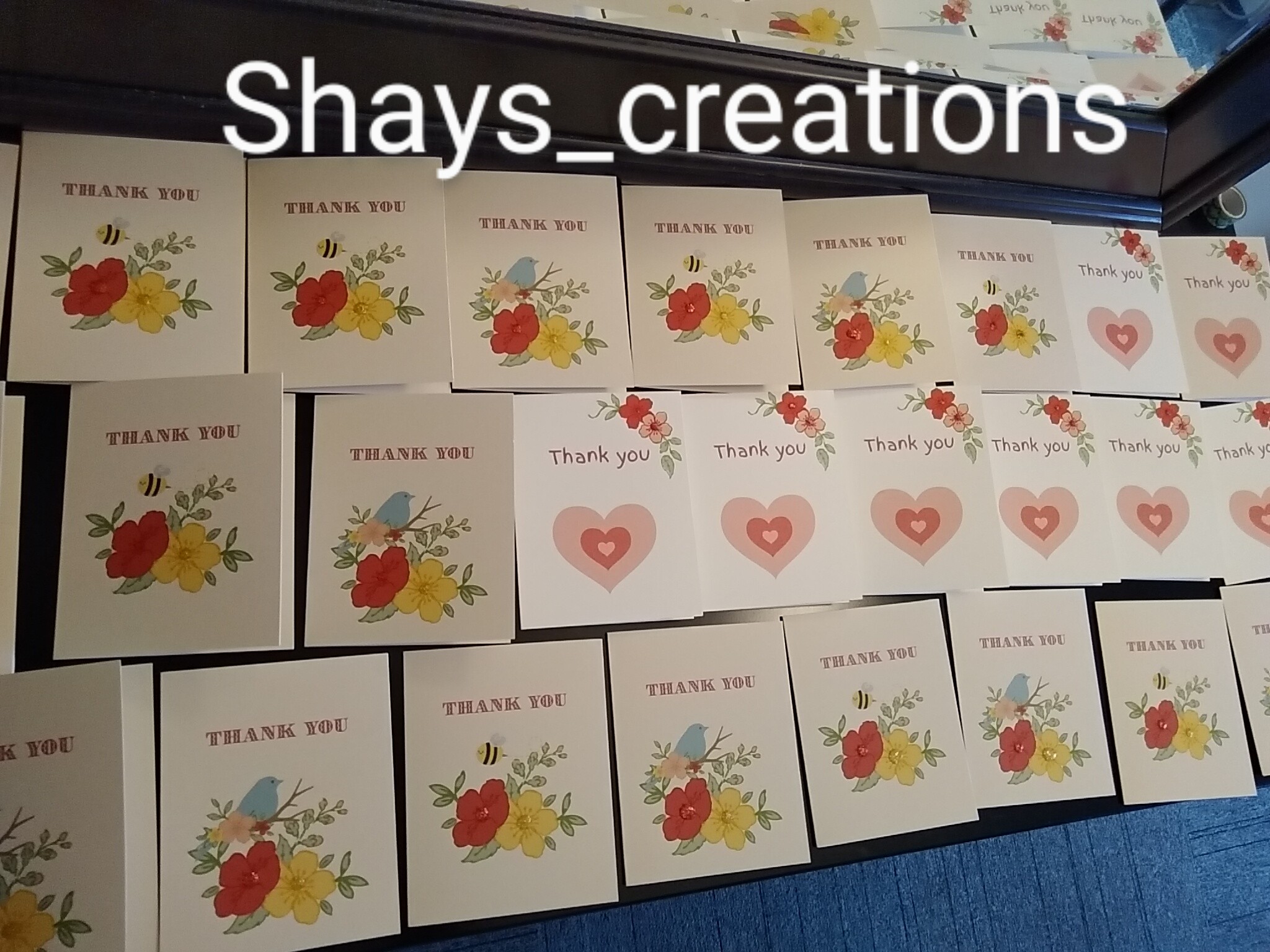 United States
September 22, 2022 11:54am CST

My hands are shaking today so they are not steady. I am working with silver glitter on the flowers. Can you see my dresser covered in cards? I love that I work from home. I could not make this kind of a mess at a job site. The fan is drying the glitter for me. My phone rang someone needs bags for her store. I had to take some to the lobby for her to see. I will find out soon if the takes any. I just don't want to unplug my phone but dang it keeps ringing. I can't take that route because my cards are out there. Give me a break
6 responses

• United States
22 Sep
Your cards are gorgeous. Schedule some break time into your day, just cuz your phone is ringing, doesn't mean you have to answer it. You have voicemail.


• United States
22 Sep
@sharon6345
That's a choice then. You are setting this stress up.

• United States
22 Sep
@snowy22315
I am glad that I just made $35 so I better live with it. You can say that again.

• United States
22 Sep
That's the one "fun" thing about running your own business. The phone ringing, emails, and stress. I'm working towards "mess" myself. I am going to be doing the lining for the real fur coats that I am recycling into teddy bears. I wouldn't normally sell real fur bears, but part of the proceeds are donated to the local animal shelters. PLUS, I also use some of my faux fur to make bears that I donate to local thrift shops to raffle off at Christmas time. I'm hoping to get the fabric I need to do the Santa and Mrs. Claus so they can be donated towards the middle of October. Anyway, I am rather lucky as the phone doesn't ring off the hook for the bears. I won't keep you, you're busy!

I need to get my tail in gear and do paperwork and other essentials to complete besides I am keeping you away from your work. Just take a few minutes for yourself and get a bit of rest. L & H's

• United States
22 Sep
I might have asked this already but do you sell any?

• United States
23 Sep
@sharon6345
Yes, I do. I had cut back a lot when my Mom passed away, but I am picking up again. There is nothing like a soft cuddly critter to snuggle with.



• United States
23 Sep
Thank you, I am happy to say I was glad for the call.


• Roseburg, Oregon
23 Sep
I hope you sell some bagsto her fr her store.


• United States
22 Sep
My friend I made $35 on one of those calls. Let the phone ring again.

• United States
23 Sep
@sharon6345
That's the way to look at it. It's like here, every time my phone rings it is money in the bank. I will gladly take the calls.