Thursday-Recap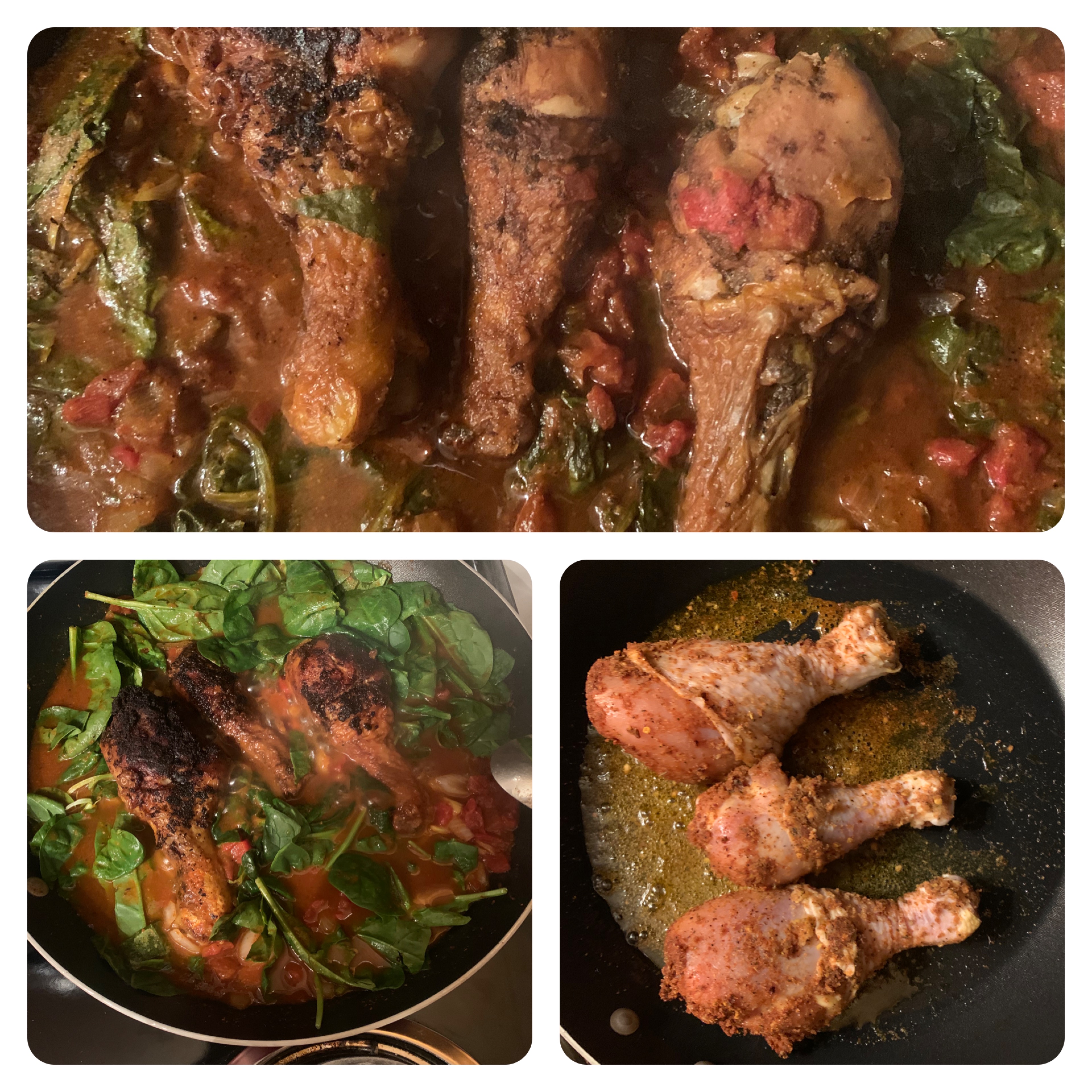 United States
September 22, 2022 9:22pm CST
Good evening everyone! It's Thursday, September 22, 2022 at 9:14 pm as I start this post. I just got off of the phone with my son. We spent two hours and 11 minutes talking tonight. I really appreciate when he calls to update me on what's going on in his life and my granddaughter we definitely have some really good conversations. Today was at work Thursday, like usual and although I didn't post my lunch I did eat another salad similar to the one I ate yesterday for lunch but I also added a side of blueberries approximately 3/4 cup. I had taken three chicken legs out of the freezer this morning and seasoned them and fry them in a pan and was trying to figure out a sauce or something that I could make. Inspired by so many posts that my sister Coral @thesojourner does. After cooking the chicken legs, I drained the grease out of the pan wiped it out and I added two containers from my freezer one I believe was some diced tomatoes and onions that I had previously frozen and there was also a container of what I believe was an enchilada sauce. I added those to the skillet after putting the chicken legs back in to the pan, and cook that up with some garlic and onion. And then added the rest of the bag of fresh spinach from the fridge. I covered the skillet and let it cook in the sauce for well over an hour, before turning it off and just letting it sit on top of the stove. I actually lost track of time while speaking to my son so I'm not exactly sure how long any of the cooking time or resting time was. Once we got off the phone I went in and uncovered the skillet and spooned out the majority of the sauce mix in to the bottom of a Tupperware and put the two largest chicken legs on top of the sauce and I will put that in the refrigerator for dinner tomorrow or the next day. It's quite tasty I did put together a bowl with a little bit of the sauce spinach veggies with one of the chicken legs. Not quite sure how to describe the flavor. It's good but I can't really pinpoint what this would be called, other than food.

Baseball has been on my television since I turned on the TV. I really wasn't watching, it was just on in the background. I'm going to try to find the 9 o'clock news and watch a little bit to catch up before bedtime. And I'm going to try to get through my notifications before I go to bed. I hope all of you had a wonderful Thursday and we have tomorrow which is Friday to look forward to. Tell me about your day.
9 responses

• United States
23 Sep
I can tell you how to fix the problem with your television set. Take a hammer and work the television over and you'll never have to see sports on it again.

You're welcome.



• United States
23 Sep
@SonjaRae
You are so very welcome...




• United States
23 Sep
@DaddyEvil
Being naughty… Sticking my foot out to trip you as you come down the hallway! Lol


• United States
23 Sep
That looks so delicious! I'm glad that you and B had a good talk. Where Do We Begin I was watching baseball too. I don't know who won though because I fell asleep on the couch

• United States
23 Sep
How did you know it was B?

as if the other one would tolerate me for two hours and 11 minutes lol. I really don't like when they interrupt my normal television programming and I don't get to watch family feud lol right now 4 to 4 Boston to New York.

• United States
23 Sep
@SonjaRae
I was watching that game. But now I'm watching jeopardy. LOL And I knew that it was him because he is part of my heart. Even though he doesn't have anything to do with me, he's got a piece of me.

• United States
23 Sep


• Roseburg, Oregon
23 Sep
Your meal looks really good. That is great you got to spend time with your son talking on the phone,


• Roseburg, Oregon
23 Sep


• Switzerland
23 Sep
I am glad you had a long talk with your son, while your chicken was slowly cooking in the pan. On my today grocery shopping list I had "chicken legs" and I found none

Depressing to see how the shelves are empty, but it's Friday, so let's have a great day.








• United States
24 Sep
That sounds delicious I must say! Day was uneventful, but I did accomplish a few things that needed doing.

• Marion, Ohio
23 Sep
I went grocery shopping. But it wasnt bad as I went to Kenton this time

•
23 Sep
I love it when the kids call. I have come to like Facetime with the little ones, too. I didn't like it at first, but they have such a good time showing me school papers, pet tricks, lego towers...you name it. It perks me up.