Three years ago today, this sick little girl came to me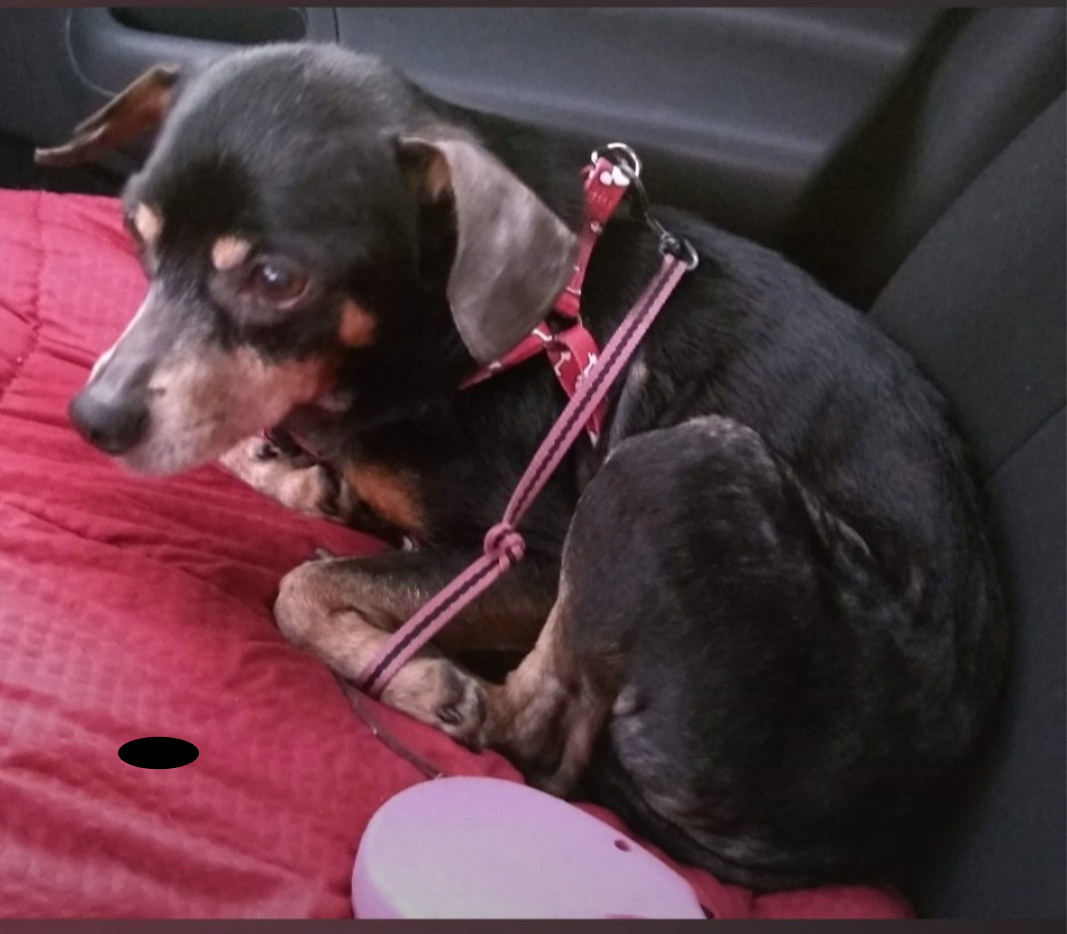 United States
November 2, 2022 9:27pm CST
Honey was her name, and I met her just a few days before, when I saw that she was undernourished by between 20 and 25%, she had alopecia on her ears and part of her head, her coat was dry and scraggly, and she was such a sad little dog. She was also about 10 years old, when I got her, and she had a severe heart murmur. I immediately felt for this old girl, knowing that she had been living in a cage, and not in a very good condition with her owner who was going through a divorce. It wasn't even his dog, but his ex-wife told him to have her put down. I talked to RGD the day that I met Honey, and I asked him if something were to happen to me, would he take her in. He agreed. It was my intention to get her back to as healthy as she could be, and find her last forever home. Never did I expect that it would be with me. The following year, she looked like a completely different dog than what you see in this picture. She was as happy as she could be, considering her health issues, but her coat was thick and shiny, and hair was growing back on her ears. She had put back on 4 lb and was a normal weight at nearly 19 lb. Two years ago tonight, we celebrated her adoptiversary my making her a special dinner of filet mignon, rice, and cooked carrots. She didn't hesitate to eat it. In fact, most of the time she inhaled her food, which had a lot to do with the situation she was in before. Just a couple of days shy of 3 months later, Honey left this earth. It was a heartbreaking time on January 31st, 2021. It's still breaks my heart that she was only with me for 15 months. However, I know that she had a good end of life. We were good for one another. And I still miss her so much. Happy adoptiversary, Miss Honey. You changed my life. Photo is my own of Miss Honey on the car ride home on November 2, 2019. There are other pictures that I shared in the thread on certain responses. They are of her after my having her for a year.
7 responses



• Los Angeles, California
6 Nov
@TheSojourner
You made a BIG difference in her life - quality of life.

• United States
8 Nov

• United States
3 Nov
Thank you so much. I just can't believe the differences in seeing her on the day that I got her and then a year later in the pictures that I added in the thread.


• United States
3 Nov
While it breaks my heart that she is gone, it warms my heart to know that she spent 15 wonderful months with you, out of a cage and truly loved.



• Chile
3 Nov

• United States
3 Nov
We had so many Adventures going to the park, the beaches, rides in the car. And more. She was so much better in the car than Cooper is. I miss her a lot.

• Switzerland
3 Nov
@TheSojourner
I know that you love Cooper but with Honey it was different, I understand very well.


• United States
3 Nov


• United States
3 Nov
Thank you, Terry. I know you understand.

• United States
3 Nov

• United States
3 Nov
@Vikingswest1
I know exactly what you mean. Sometimes, I wonder though, especially where Cooper's concerned! LOL


• Marion, Ohio
3 Nov
She looked so scared and sad in that picture. But later she was a very happy girl


• United States
3 Nov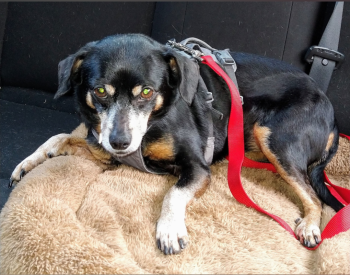 This was one year later on her day. She never did look real happy, but you can tell she was a different dog. You can see that she's put on some weight, and that her coat is just so different than what it was the year before. And look at her ears! They have hair on them! Not a lot, but they weren't bald like that first day.

• United States
3 Nov
@wolfgirl569
I didn't notice that from the pictures. All I notice is the hair on her and her coat is so shiny and beautiful. And she's not malnourished. Thank you for pointing out what you saw, because I see it now too.

• Marion, Ohio
3 Nov
@TheSojourner
You can tell he change. She is looking at you here and not curled in a tight ball like she is trying to hide.


• Rockingham, Australia
3 Nov
I remember when you first brought Honey home. It's hard to believe it was three years ago. She was such a sweet little dog.

• United States
3 Nov
She was so sweet. Thank you so much for saying such kind words.