Sunday's Share: A little bit of this and a little bit of that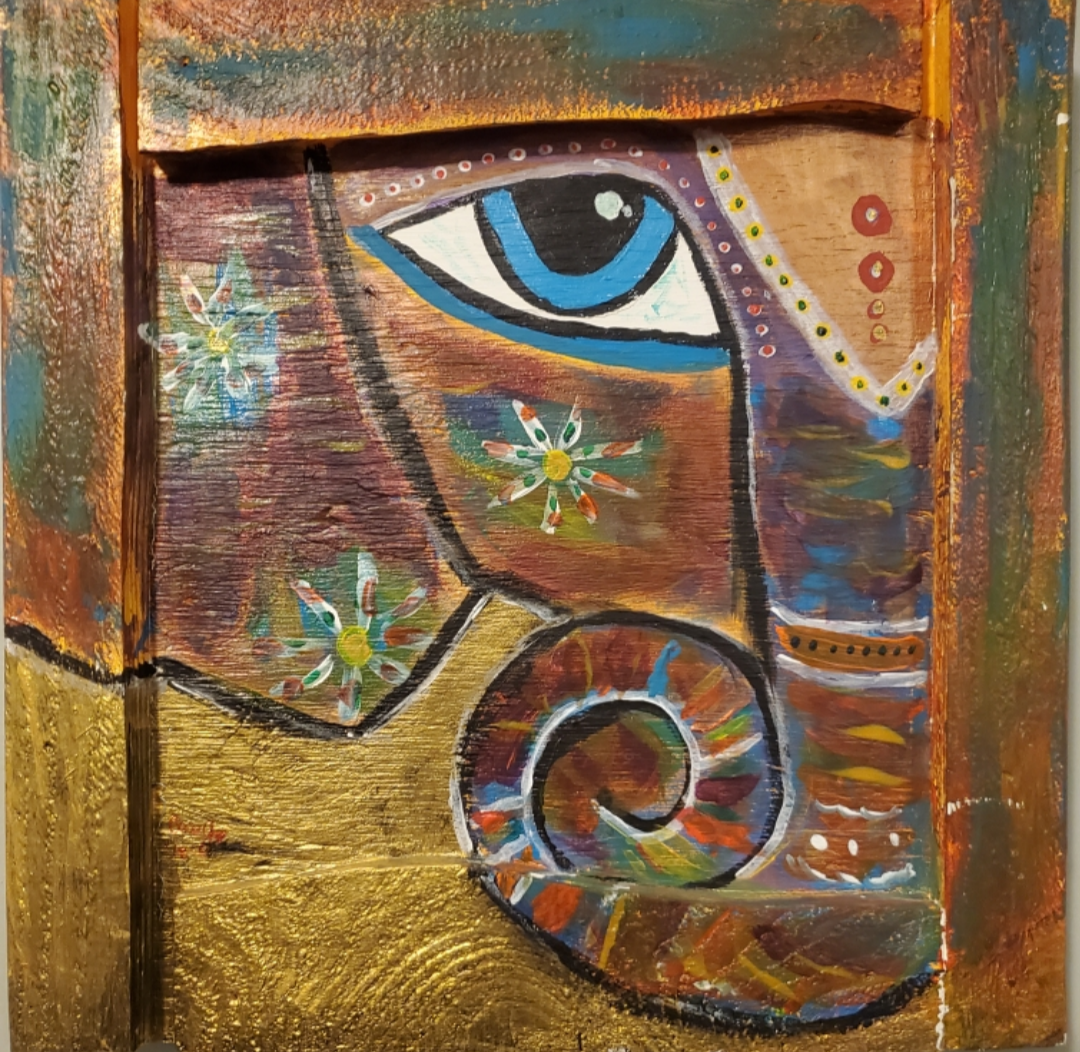 United States
November 20, 2022 8:10am CST
I woke up about 3:45 a.m. and I'm now, an hour-and-a-half later, working on my second cup of coffee. I just finished eating my breakfast of a little bit of rice, scrambled with an egg, scallions, and a few green peas. Trying to light a fire under my behind I haven't really accomplished much this weekend. I've had to take things easy, because my body has been under some intestinal stress. I haven't caught anything that other people are spreading around, but I'm dealing with certain issues that are prodded along by this stupid cancer. Hopefully, I can get that under control today by drinking more water, and limiting what foods I eat today. I washed up one of the comforters yesterday that I found in a box while unpacking some of the things that have been stored in the garage. It's in the dryer now. I will likely hold on to it through this winter, so will fold and put it away. I would rather have one too many than not enough. As well, I'd like to find a twin or full size bed to put in my spare room. That way, anyone who spends the night can have the privacy of a room, rather than sleeping on my couch. I did not empty the dishwasher this weekend, so that's first on my agenda this morning. Then I can wash up any of the things from yesterday that I didn't get done. Since I had those two days of concentrated working in the garage to prepare it for the maintenance workers to be able to work unencumbered, I haven't been able to drum up enough focus and energy to do similar things on some of the other pileups here in the house. It's as if I just can't get started, because I look around and don't know where to start. I'm feeling that bit of overwhelm for some reason today. However, I do know that if I start small, and do something that's fairly easy for me, I will be able to see that as an accomplishment. I might make a list of three places/projects to start that won't take more than two hours each. It gives me a beginning. I don't know why I drag my feet so much to get things done. Actually, I do have some understanding, but it's not something I I'm comfortable sharing at this point. Let's just say that I recognize some patterns of past trauma in my life that point directly to how I deal with some of these issues at hand. Maybe, in the near future, I will share here a little more fully. I know I'm not the only one who struggles with these kinds of things. At some point today, I will probably try to nap. I slept rather fitfully last night, and being awake in the wee hours is for the birds, not me! But, I will try to get something productive done the rest of this morning. Making my list for today So, it's time for me to get out of pad of paper and make that list of three easier projects to try and complete today. I probably don't even need to write it down. I already have some things in mind, if I'm honest with myself. 1. Scour the downstairs bathroom. (It is what we refer to as a "half-bath" with only a toilet and sink.) It will include making sure that the cupboard underneath the sink is also tidied. 2. Straighten up the laundry room. Put away all of the clothes that are hanging on the rod. Remove anything that has found its way into that room that doesn't belong there. 3. Straighten up the downstairs hall closet. Make sure that the gloves all have mates, and that the seasonal wear/gear (coats, boots, umbrellas, hats and scarves) are in good repair. See? I really can make a few decisions here and there. I suppose it's just about focus. And, so, I figured if I focus on three things that are all close to one another, each of those three projects, when completed, will even look like one big project. From the front door of my townhouse, entering the hallway, the right side is the door to the laundry room. Then, on the right side is the hallway closet. Take two more steps, and on the left side is the door to the downstairs bathroom. All are in that entry hallway, before entering the area with the living room, kitchen, and dining room. So, that kind of makes sense to me, now that I think about it. Maybe I can feel more accomplished? It's worth a try! (Now, if I can just get over my disdain for house cleaning. Again, I will have to share that story some other time, when I'm ready to open up about why.) Well, the clock is ticking quickly to 6:00 a.m. It's time for me to go get dressed and start on this list. Have a wonderful Sunday, and, for those of you on the other side of the world, sleep well as you prepare for your new week ahead. Photo is my own of an original art piece, "Untitled," 2018;.12x12 in/30.48 x 30.48 cm. Materials--acrylics, reclaimed plywood, and scrap wood. Sold, 2019.
7 responses

• Chile
20 Nov
Juanita, the washing machine, is yelling but I won´t go and hang those whites until I answer your post and finish my coffee. The clothes will be dry in a short time anyway as it is more than warm (we are expecting around 86° F at around 2 PM). I don´t mind as I´m sure that by then I´ll be taking a nap

Before I forget, PLEASE, when you come to Chile, bring me one of your beautiful paintings as a gift. That photo there is more than beautiful. I´m sorry that you sold that one, but surely you can paint another one for me


• United States
20 Nov
I'm glad you're going to have some warm weather. I know how happy that one makes you! I will certainly be using 2023 as a way to tap into more of this style of artwork. I loved creating this elephant, and definitely want to create more. One will absolutely have your name on it.

• Chile
20 Nov
@TheSojourner
Please do. I have some paintings that have no sentimental value for me. That one will



• Marion, Ohio
20 Nov
Your list is a good start. For the sorting just grab a bag or box and go through it. One a day will still make a huge difference in a week. You got this



• United States
20 Nov
@wolfgirl569
the very little time that I have been around horses, which I always wanted to have more experience with them, I didn't mind cleaning out their stalls, at all.

• Marion, Ohio
20 Nov
@TheSojourner
You will get it done. Then cleaning will be easier too. I do hate doing housework. But can happily clean barn stalls.


• Marion, Ohio
20 Nov
@TheSojourner
I dont mind any cleaning outside as much as I do inside.

Wish we could move closer to each other. You could play with George.


• United States
20 Nov
I have issues like that, but I used to push myself, until I'd be so tired, then not a lot gets done. Wish you the best.

• United States
20 Nov
@CarolAstrologer
thank you. I haven't done much for a while, need to get back into it. Where are you located? I'm up here in the Pacific Northwest

•
20 Nov
@TheSojourner
I love your painting... I painted for many years but now am back to doing Astrology/Psychic readings... cant do it all. Keep up the great work... and always creating.


• United States
20 Nov
Lovely artwork. I have to get some Tylenol before I go home, then fold the clothes on the drying rack (I don't have a dryer). That's about it for me. I'd like to clean the "junk room" a little more, but I don't have a lot of motivation when I can close the door and not see it.

• United States
20 Nov
Thank you for the reminder about the Tylenol

• United States
21 Nov
I find taking small bites of a big project is helpful for me too. Sometimes if there's a large pile of something to be done, I would pass by and take ONE item and find a place for it. Do this enough times; and the pile is gone. Now I use hubby's cousin to be my legs and I direct her where to put things. She loves doing things that aren't cleaning. :-) Love your elephant. Marguicha will love having one of her own! Stay warm and be happy. I hope you feel better soon.

• United States
21 Nov
Glad that you have somebody to help you. Thanks for the kind words about the elephant.

• United States
21 Nov

• United States
20 Nov
That elephant piece was one of my favorites that you did. You definitely have a very ambitious list of things to do. This week for me has been I can't say boring, because I've slept and still was doing some working and watching TV but I don't have much to do in a one bedroom apartment.

• United States
20 Nov
I almost wish that I would not have sold that. But I can always do others. And it was the favorite thing I've done of anything. That and the one called warrior sisters, and the one that I did that was faceless, when I created it during the Brett kavanaugh supreme Court hearings

• United States
20 Nov
@SonjaRae
the owl, that I called bright eyes? That was the one that I gave biggi for her birthday that year

• United States
20 Nov
@TheSojourner
the warrior sisters was amazing as well, and has a lot of meaning behind it. I also loved the owl.


• Switzerland
20 Nov
You have a pretty long lists of things that need your attention. I am lazy today. I only made half of the things I wanted to do. I removed and cleaned the sink aereators in the upstairs bathroom and cleaned it, but not the other bathroom. I will do that tomorrow. Do not work too much, it's Sunday after all.