The image does not a bit of justice.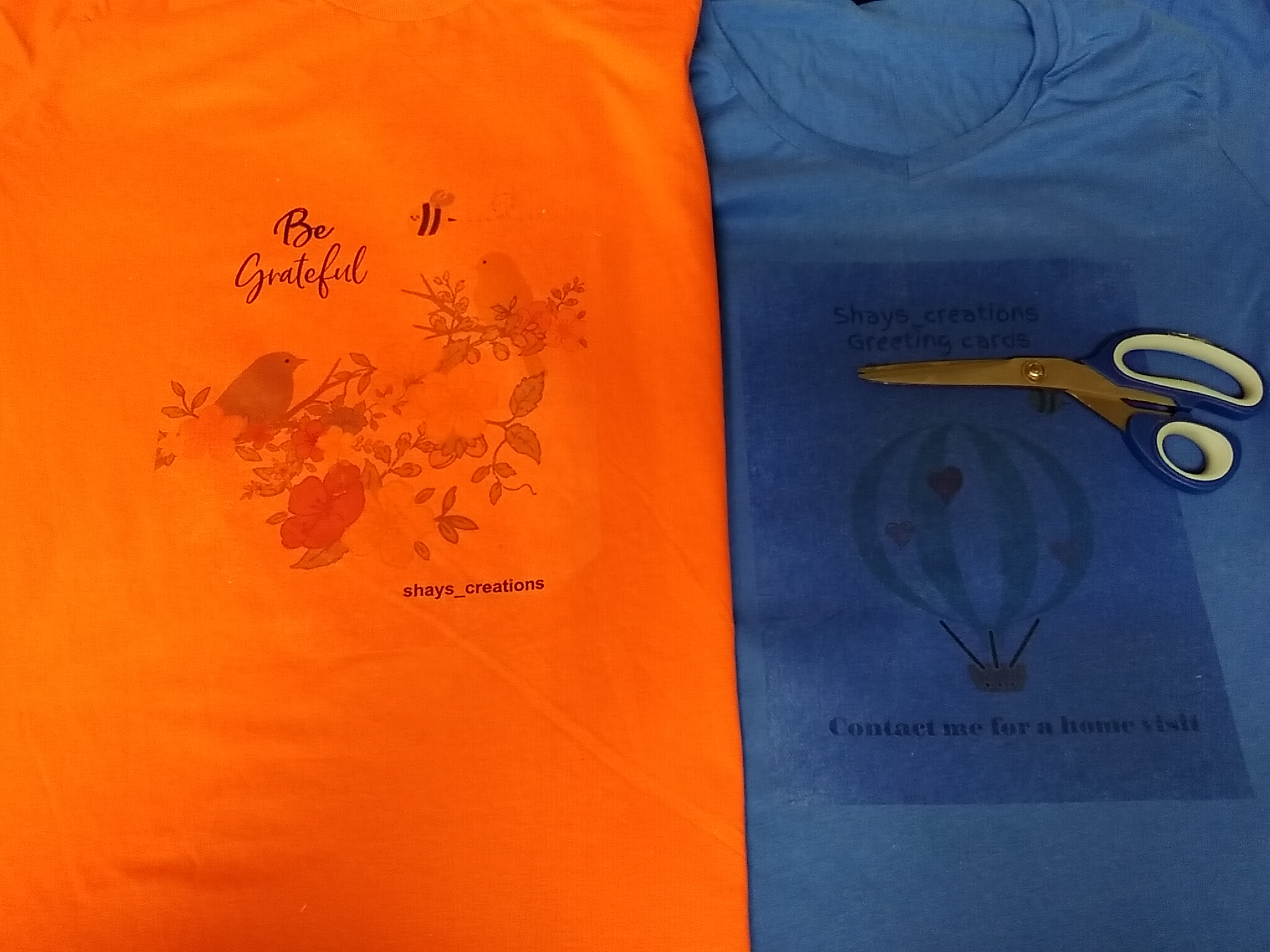 United States
November 24, 2022 1:22am CST

The blue shirt was a struggle but my goodness how nice it looked. I can't get my image to show it as it is in person. The orange shirt is awesome. The bold colors just pop off the shirt. I am exhausted so I am leaving it on the counter to cool. I am going to lie down and turn out the lights. I am not sure if I will sleep yet. I want to do two tote bags but tomorrow is another time for the grinding to continue. I hope you can see the blue shirt.
3 responses



• United States
24 Nov
People still use mouse pads? I haven't seen one of those in years

• United States
24 Nov
@Juliaacv
I haven't had a desktop in so long that I haven't used a mouse. I just have the pad on my laptop. I wasn't criticizing, I just hadn't seen one in so long I forgot what they are. And I also used one of those stationary ball mouse type things, the last time I was using a regular desktop. So I didn't have to slide anything anywhere. Just the roller ball on the top underneath my index finger

• United States
24 Nov
Thank you, I am going to do a bag or two today. You enjoy the best of your day.


• United States
24 Nov
I love that you're working on different projects. I have a hard time seeing it because the photo doesn't show up well on my cell phone. However, I'm sure it's lovely. I'll try to start my computer up tomorrow and see if I can see it

• United States
24 Nov
I am too because it takes the boring out of life.

• United States
24 Nov

• Roseburg, Oregon
24 Nov
The blue shirt is hard to make out but the orange shirt looks nice.

• United States
24 Nov
I am going to grab more shirts when I can