Dinner time is so good.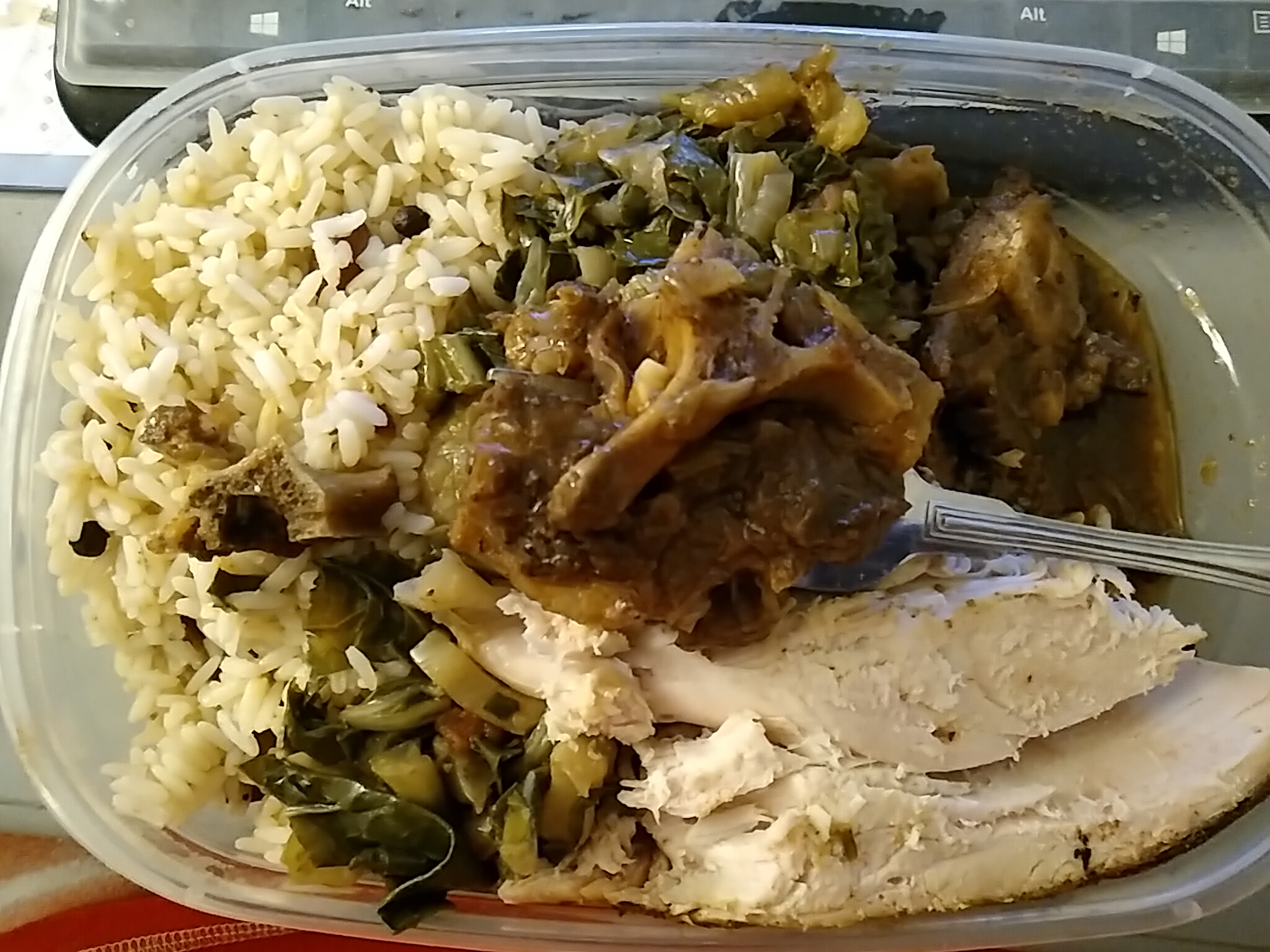 United States
November 24, 2022 3:57pm CST

My neighbor made the best food today. I am saving the rice and turkey for Kevin. I ate the oxtails already. There is no need in leaving that for him. My other neighbor sent up a plate. lord have mercy. I am full and that is that. I want some collard greens so I am going to open a can and add some vinegar to it. I can't manage to eat from different people. So I have to be satisfied with these oxtails unless one other neighbor blesses me. I don't want to collect plates I am not going to eat. These oxtails are the freaking bomb.
4 responses


• United States
25 Nov
Oh yeah, they are on just about every table here.

• United States
25 Nov
@sharon6345
You don't get a lot of meat but oh the meat you get is so good.

• East Tawas, Michigan
24 Nov
I have never eaten oxtails, but I've heard they are delicious:)

• United States
24 Nov
They will change your outlook on good food.

• East Tawas, Michigan
25 Nov
@sharon6345
I have had many different types of meat I love:) Jay's dad fixed neckbones, yummy! Jay tried lamb and he didn't like it.

• Roseburg, Oregon
25 Nov
I hope you had a nice Thanksgiving and enjoyed your meal.

• United States
25 Nov
I was in bed at 6:30pm is was ok.

• Daytona Beach, Florida
25 Nov
You are lucky to have such caring neighbors. I am glad you had all this food for Thanksgiving.