There's always room for Jello!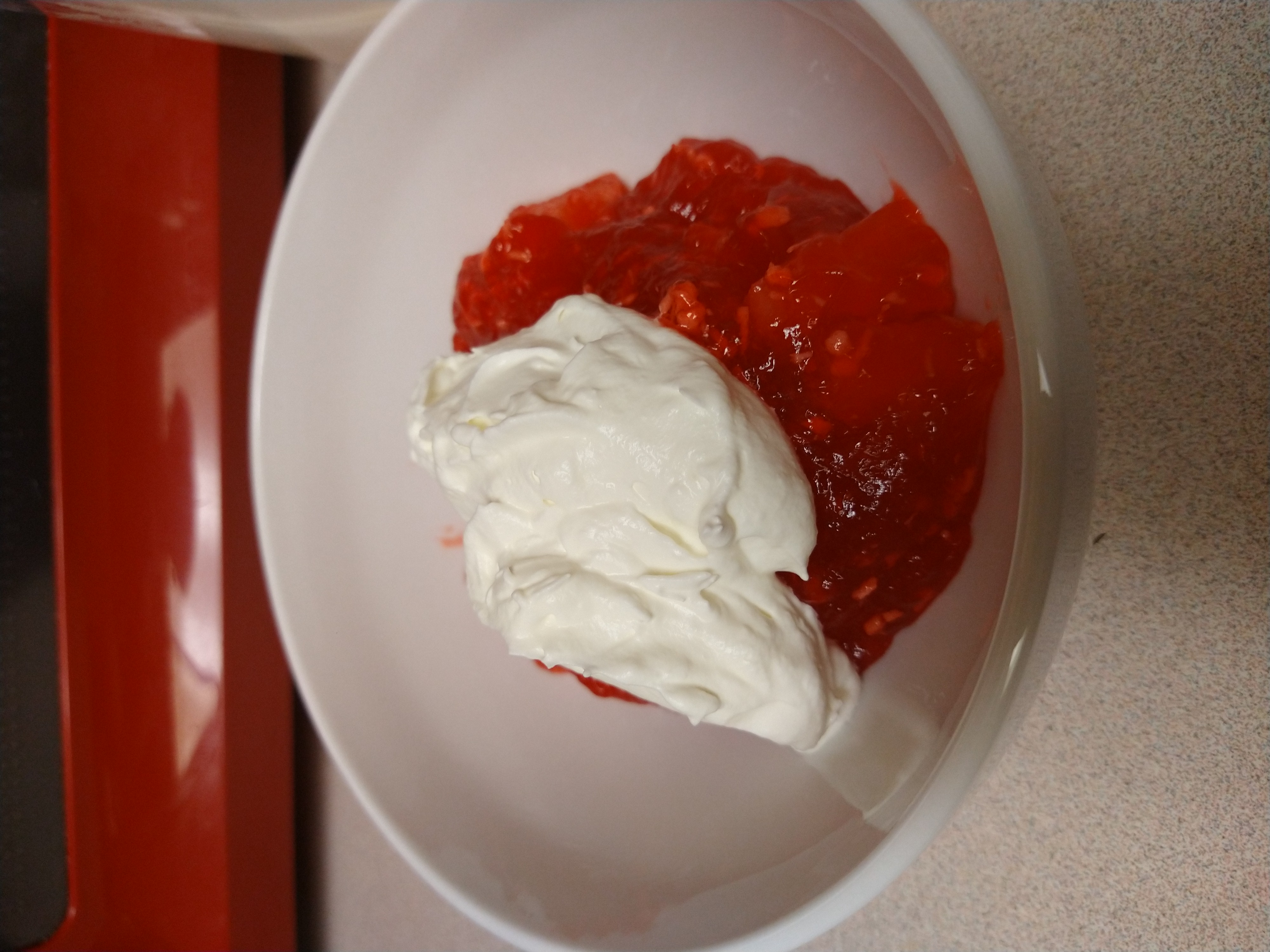 United States
November 30, 2022 11:15pm CST
I am a 1950s kid. I grew up eating Jello. And I remember the advertising that always claimed there was room for jello! My mother would make Jello all of the time with fruit cocktail, or chopped up apples and walnuts, or all sorts of other things. There was a time that I wouldn't even eat Jello anymore. I found it to be too horribly sweet, and maybe it was some of those salad concoctions that people used to make with cottage cheese that did it for me. However, I find that every once in awhile I really enjoy having some type of a gelatin dessert. I had a box of sugar-free raspberry jello and my cupboard the other day and figured I would make something from it. I used pineapple in its own juice, so I was able to use the juice as part of the cold liquid. I also used dried, unsweetened coconut to add a little bit of coconut flavor. I did not skimp on the whipped topping. It was a little bit of full fat whipping cream, that I whipped up with a teaspoon of powdered sugar. And it was just enough for two servings. When it comes to Jello, I am still a kid. Photo is my own
10 responses

• San Jose, California
2 Dec
I grew up in a Mormon household, so I'm definitely well acquainted with Jello.


• United States
2 Dec
Oh? Is that a Mormon thing?

• United States
3 Dec
@spiderdust
that's quite interesting! Did you see my discussions earlier this last month where I made my own homemade condensed cream of celery and cream of mushroom soup? I froze it in jars, and it's so good.

• San Jose, California
2 Dec
@TheSojourner
It's a similar reputation as Midwestern food... casseroles made with cream-of-something soup and salads made with Jello. It's probably because canned soup and boxes of Jello are shelf-stable items and Mormons are expected to keep a year's supply of food stored in their homes, so they store those things and cook with them a lot. According to
The Atlantic,
Utah consumes more Jello per capita than any other state.
https://www.theatlantic.com/health/archive/2010/03/jell-o-love-a-guide-to-mormon-cuisine/37929/


•
1 Dec
I always liked plain jello. Some people put weird stuff in theirs. I especially hate the pink glumpy one the midwesterners make for the holidays--they call it ''pink stuff'' but it's just gloppy and kind of sickening. There are a few I like but that's not one of them. Like you, I like the sugarless raspberry flavor. But I just eat it plain for the most part. My second favorite is lemon. Sometimes we have to just be a kid again.

• United States
1 Dec
My mother used to make black cherry gelatin with delicious apples, walnuts, and chopped celery. I loved that. But you can't find black cherry gelatin very easily anymore it's either cherry or nothing. LOL I've never liked strawberry jello. I like the raspberry flavor because it's tangier. I imagine the lemon would be good but I don't like the yellow color! And that pink stuff is almost like that stuff that we used to see that was green. I think they used to call it a Watergate salad or something like that I'm not sure why.

•
1 Dec
@TheSojourner
I remember in the 70's when someone invented pistachio pudding in a box. Oh, Lordy. The housewives of America went nuts! They made pistachio everything, if you went to a potluck dinner, half the tables were green goopy pistachio stuff. I remember my aunt saying she would just say home from some dinner she was supposed to go to, because she was so tired of feeling she had to ooh and ah over all the green gloppy desserts!

• United States
1 Dec

Thirty years ago, if you walked into a deli in Washington, D.C., you might find a dish called "Watergate Salad." And it's not bad. Soft. Tangy. You can taste why this caught on. And why it went away.



• United States
1 Dec
I think so. But I cannot handle aspic type of meat/fish and vegetable dishes.

• United States
3 Dec
@LadyDuck
I remember eating head cheese, when I was a kid. It was gross. LOL

• Switzerland
2 Dec
@TheSojourner
I do not like aspic type of meat fish and vegetables. My husband likes, I make for him but I not for me.


• Marion, Ohio
1 Dec
I make jello at times. Its a nice treat

• United States
1 Dec
Do you put stuff in it or just plain?

• United States
2 Dec
@wolfgirl569
It's when I love canned pineapple chunks in it. Or fruit cocktail.

• Marion, Ohio
2 Dec



• United States
1 Dec
It's so simple. A packet of jello and water! LOL What's your favorite flavors? And do you like it plain or do you like it with things in it?

• United States
1 Dec
@TheHorse
are you one of those that liked all that cottage cheese and marshmallows and stuff in yours? LOL

• Walnut Creek, California
1 Dec


• United States
2 Dec
We haven't made Jello in a long time. Hubs used to like it when I made parfaits. Two different kinds of jello separated by some Cool Whip. He especially liked black cherry Jello with black cherries in it. What I can't stand are gross things in aspic.

• United States
2 Dec
And I find it very difficult to find the black cherry anymore. So, I use raspberry. And yes, those gross aspic things that people used to make were disgusting.

• United States
2 Dec
@LindaOHio
What the hell is that?



• United States
2 Dec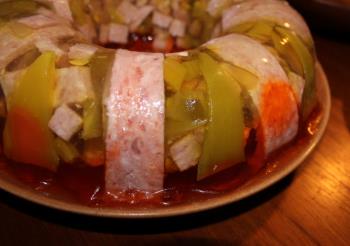 • United States
1 Dec
My mother's speciality is jello salads and she brought one for Thanksgiving.

• United States
1 Dec
It's not something I would bring, but I enjoy some of them. What does she put in hers?

• United States
1 Dec
There's always room for jello because there's nothing TO jello.

It's one of those things you can "eat" while prepping for your colonoscopy, which should tell you something. (You just can't eat the good flavors with the red coloring in them.

)

• United States
1 Dec
Yeah, I know. And I'm not crazy about clear gelatin. *laughs*