I won some MONEY!!!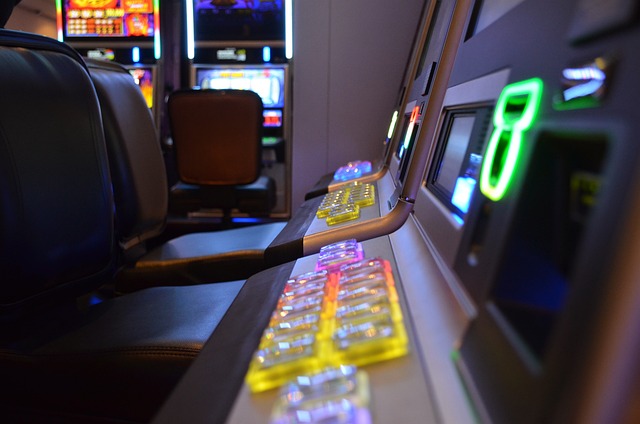 United States
January 9, 2023 11:24pm CST
It's been a rather long day. Maybe not quite so long, but anxiety levels have been running high and finally able to settle down. I'm already crawled into my bed, and my alarm clock is set for 2:00 a.m. I have to be at the airport around 3:00 a.m. This morning I didn't fall asleep until about 1:00 a.m. I think I might have been up a couple of times in the middle of the night, but I didn't actually wake up and get out of bed until after 9:00 a.m. I was sleeping quite hard, and I woke up feeling as if I had gotten some good sleep. I went down and made myself a cup of coffee, and I finished putting away all of the dishes from the dishwasher and the sink drainer, and did a quick mop of the kitchen floor. I had several plastic containers in other things that I needed to put into the donation center box, so that's been done, and my countertops are relatively clear. I went upstairs to finish my last bit of packing, and got that all together. I was under some major stress moments, so I decided to jump in the shower and get dressed, which seemed to alleviate some of my anxiety. It was one more pile of something that was now on my body. I made sure that I changed into my traveling purse, as I don't travel with everything I have. So, I went through the things that I needed and took care of that. I was happy that RGD was there to help with Cooper and get his stuff backed up for the kennel. I was still running around trying to get things taken care of like watering on my plants before I left. We ended up leaving my place, stopping by the gas station to fill up my tank, and then en route to the pet resort kennel around 12:15 p.m. Cooper was quite happy to see all of the people there, and they seem to love him. I didn't even notice that he was being brought back, because I was updating his records with the manager. Next stop was The Point Casino I knew that I had a $25 food voucher at the local casino, which was not too far from the kennel. And it's about halfway from my home to where the ferry landing was. For that $25, I picked up a small quiche, roast beef sandwich, bag of chips, raw vegetable cup, and a chocolate chip cookie. That was pretty nice that we didn't have to pay for something more, and we had plenty for the both of us. I also found out that I had $150 bonus play voucher that they sent out. It's only good for a week, so I told RGD that I needed $5 in cash, so I could access it on a machine. He was not very happy being in there. He even admitted to me that he would have just walked out and left that $150 voucher unredeemed. (He is admittedly an old fuddy-duddy.) I just wanted to make sure that I used up all $150 of their voucher money. I noticed I had won a little bit. I was playing a machine called, "Devil's Locks." I decided to play the maximum bet of $6.60, just to hurry up and get out of there. RGD was really getting annoyed. Then I hit six free game and re-trigger to 12 more free games. At the maximum bet, when I hit any bonuses, they were a little bit larger than at the very small bets. I was just hitting it to advance it, so that it took less time, so I could get out of there. I was certainly not having much fun, as if I had been alone or with someone who was more amenable to playing the house's money, in order to walk out with whatever it gave us. After all the $150 was played on the machine, I stopped and cashed out. RGD grumbled that he didn't understand the machine at all. He didn't understand why I "wasn't winning anything with all of the noise happening." I cashed out the ticket, and gave it to him. "You won $680.05??" We went over to the cage for me to cash out, and they gave me my money. I gave him $100 bill and the nickel (5¢ coin). He never realized that I even won anything, because he was so intent on being bothered by my wanting to play that free $150! He had issue because they didn't take information and make me sign anything because I had over $600. I told him that they only do that when you hit a jackpot of $1,200 or more. During those free games, I think I made $450. I was not going to let my excitement about the half hour spent there be dampened by him. I did remind him that we were walking out with $700.05 worth of cash and food that we did not walk in there with. The rest of the day We made the 40 minute trip to the ferry landing. We were lucky to get on right away, and the ferry trip was only $11.15, because I was able to use my veteran disabled discount. That was nice. It saved $6.40 on the fare. By the time we got into Seattle, the rain was starting to pour down, and we were getting more traffic, but it wasn't too bad. We found our way to the hotel, unpacked the car, and now just resting until we have to get up at 2:00 a.m. We ate our food a few hours ago, and it was just enough to keep us both satisfied until tomorrow. The fact that it was free wasn't so bad either! I am going to bid you a good night, as it's now just after 9:15 p.m. Two o'clock will come mighty quickly. Photo credit: Pixabay
10 responses

• Switzerland
10 Jan
WOW, congratulations, I am so glad you won and it's was quite a good amount of money to win. You have some extra money to spend during your vacation in Mexico. You can easily guess that GCC hates to step inside a Casino and he never let me play. I did once in Las Vegas as I had free fiches to play and I won $ 300.

• United States
10 Jan
I think we should put GCC and RGD together in one area, and you and I need to go hang out together and have some fun!

• Switzerland
10 Jan
@TheSojourner


This is an excellent idea. This morning while the nurse was taking care of him in the laboratory, his doctor was just telling me that my husband is too strict, too picky and too hard to himself... as I did not know.


• United States
10 Jan
@LadyDuck
his doctor needs to be telling him that!


• Defuniak Springs, Florida
10 Jan
Sounds like overall it was a good day.

• Defuniak Springs, Florida
10 Jan

• United States
10 Jan
@thislittlepennyearns
I don't ever see myself coming to florida. Been there too many times already and I have other places to explore! So, maybe we can meet in kansas!



• Marion, Ohio
10 Jan
Congratulations on the win. Spend that on something for you while you are in Mexico

• United States
10 Jan
Or put it in my savings account and plan a day trip somewhere when I get home

• Rockingham, Australia
10 Jan
I'm glad you didn't RGD spoil it too much for you. Congratulations on the great wins. What a great way to start off a trip.

• United States
10 Jan
He can be an old poop, and if he wants to do that he can do that all on his own. Thank you so much! It was fun to be able to win some money

• United States
25 Jan
Well that was quite exciting. I can relate to being with an old fuddy duddy, LOL! Congrats on your win though. I don't go to the casinos so I can't win anything but I am happy for you.

• United States
25 Jan
It was a nice little windfall.

• United States
26 Jan
@Kouponkaren
I was on my way to mexico, so I didn't get to really enjoy it. I was more annoyed at him. LOL

• United States
25 Jan
@TheSojourner
I bet. To me, that would be a BIG windfall! That was nice of you to share with RGB. Especially since he was complaining and you couldn't really enjoy yourself as you were winning. I bet the end result and the look on his face made up for the complaining though?



• Roseburg, Oregon
10 Jan
That is great that you won that money. I hope you get to sleep right away.



• United States
10 Jan
I must have gotten about a half hour of sleep. I just tossed and turned and I dozed for a little bit and then was wide awake since about 12:00

• United States
10 Jan
Congrats on winning the money. When me and Chris went to Las Vegas, we did stop at a casino, but I didn't win anything. Chris wasn't too interested in being in casino.

• United States
10 Jan
Congratulations on the big win. Thanks for taking us along on your journey.