I need a love expert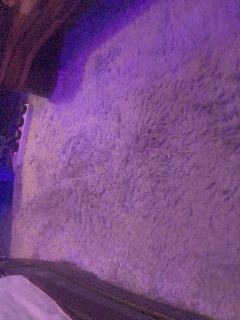 January 19, 2023 2:18pm CST
I don't know weather it is true or false or I know very little about love. Because the life of today has really changed from the past where everyone was obeying their elder people. But nowadays boys and girls grow up within a matter of time and boom!! At the age of ten one has not a friend but a boyfriend or girlfriend and later in the teens dating begins My question is that when should young adults begin their journey of relationship?
9 responses

• Philippines
19 Jan
They need to grow up and be matured before getting in a relationship.


• Philippines
20 Jan
@Goodnightke
There is no specific age since it depends on the maturity of the person. Some say 18 but others say 21.

•
20 Jan
Very true but at what age should they be involved in relationships


• Anniston, Alabama
20 Jan

•
20 Jan
Really, and what should be the age gap between the lovers

• Ciudad De Mexico, Mexico
22 Jan
Nowadays things have changed a lot. In human relations, dating starts during teen age from 15-18. I had my first dating relationship when I was 14 years old


• United States
19 Jan
Kids need to be kids and they do grow up too fast.

•
20 Jan
I think the world is evolving faster than we think

• Centralia, Washington
19 Jan
Scary question you ask here. Kids should be kids for a while.

•
20 Jan
If I may ask, they also have emotions and they can't hide that

• Centralia, Washington
20 Jan
@Goodnightke
Yes kids have emotions. But they shouldn't be sexulaized before their time.

•
20 Jan
@sallypup
so how can we advice our children and raise our children, because even if we advice them they can do it in secret


• Serbia
22 Jan
Uh, everything has changed now and I think young people are getting into intimate relationships too young.


• Serbia
24 Jan
@Goodnightke
I don't like how young people live now, but I think they enjoy it more.

•
24 Jan
@Nevena83
true but don't you think the moral aspect is diminishing

•
23 Jan
Yeah it is true but should it be a consern that we are leading our younger generation astray


• United States
24 Jan
I guess when they are physiclaly and emotionally ready, and they have their parent's permission.

•
24 Jan
The worst thing is that most young relationship start behind the back of their parents

• Wheat Ridge, Colorado
19h
I think it is deplorable for chiildren to be made into adults at such a tender age.

• Green Bay, Wisconsin
23 Jan
Not until they are mature enough to take responsibility for their actions.


• Green Bay, Wisconsin
23 Jan
@Goodnightke
Everybody is different, but not when they are still children.

•
24 Jan
@just4him
what is the best advice to give children who involve themselves in early relationship

•
23 Jan
Very true and to your opinion at what age is that