Frugal Living: Turning leftovers into something new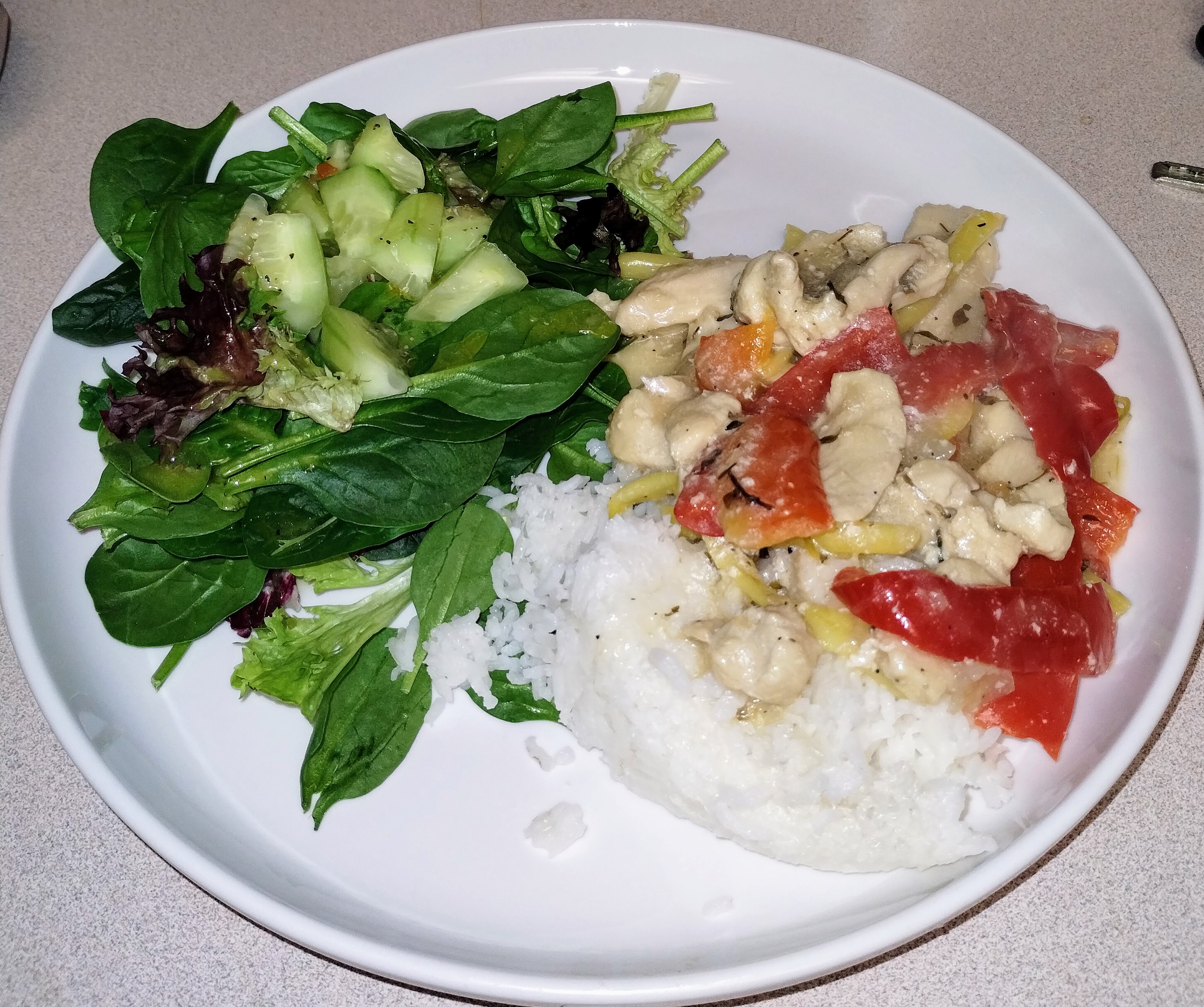 United States
January 20, 2023 9:37pm CST
Last night, I cooked a meal after having been away for vacation. I had enough leftover that I was able to turn it into another somewhat different meal. Tonight's dinner was the same lemon chicken dish, but I added vegetables--yellow beens, and red and orange bell peppers --that I had up in the freezer. We ate it with the leftover rice. I also made a side salad of greens and cucumber. There is one more serving of chicken and veggies for a quick meal this weekend. I also made a dessert--soft-serve "ice cream" made in my Vitamix blender using frozen red grapes, a few frozen strawberries, and some heavy cream. Photo is my own.

The last thing that I actually really cooked for dinner was two weeks ago. Before I left for Mexico, I have been eating up leftovers, and soups that I had...
8 responses

• Defuniak Springs, Florida
21 Jan
I have been eyeballing a vitamix. .maybe when I get my taxes back.

• Defuniak Springs, Florida
21 Jan
@TheSojourner
I had a friend in Pensacola who had one, and I've used it for smoothies and soups.

• Lake Charles, Louisiana
21 Jan
I am happy for you that you enjoyed your meal this evening.



• United States
21 Jan
That is definitely a great way to do it!




• Los Angeles, California
22 Jan
@TheSojourner
I have put grapes in the freezer and forgotten about them

. Glad you found a use . . . tastier than just plain ice cubes!

• United States
21 Jan
I wasn't sure how the grapes would do in it, but I did that and added a couple other strawberries. And it was fine. I just needed to use up those grapes!

• United States
24 Jan
@much2say
Those, which I had, seemed a bit "sticky," but putting the in the Vitamix with cream and a few strawberries made them perfect as "soft serve"!!


• United States
21 Jan
Yes, to celebrate the Chinese new year. Sounds delicious.

• Switzerland
21 Jan
@TheSojourner

Correct, to celebrate Chinese New Year.

• United States
21 Jan
@LadyDuck
This is the year of the Rabbit. Both my daughter and RGD are rabbits.



• United States
21 Jan
I just made a green salad with cucumber and used a little bit of oil and vinegar dressing

• Roseburg, Oregon
21 Jan
I like making another different meal with left overs.

• United States
21 Jan
It's fun when we can turn it into something different!