Frugal and Healthy Eating: Another Vegetarian Dinner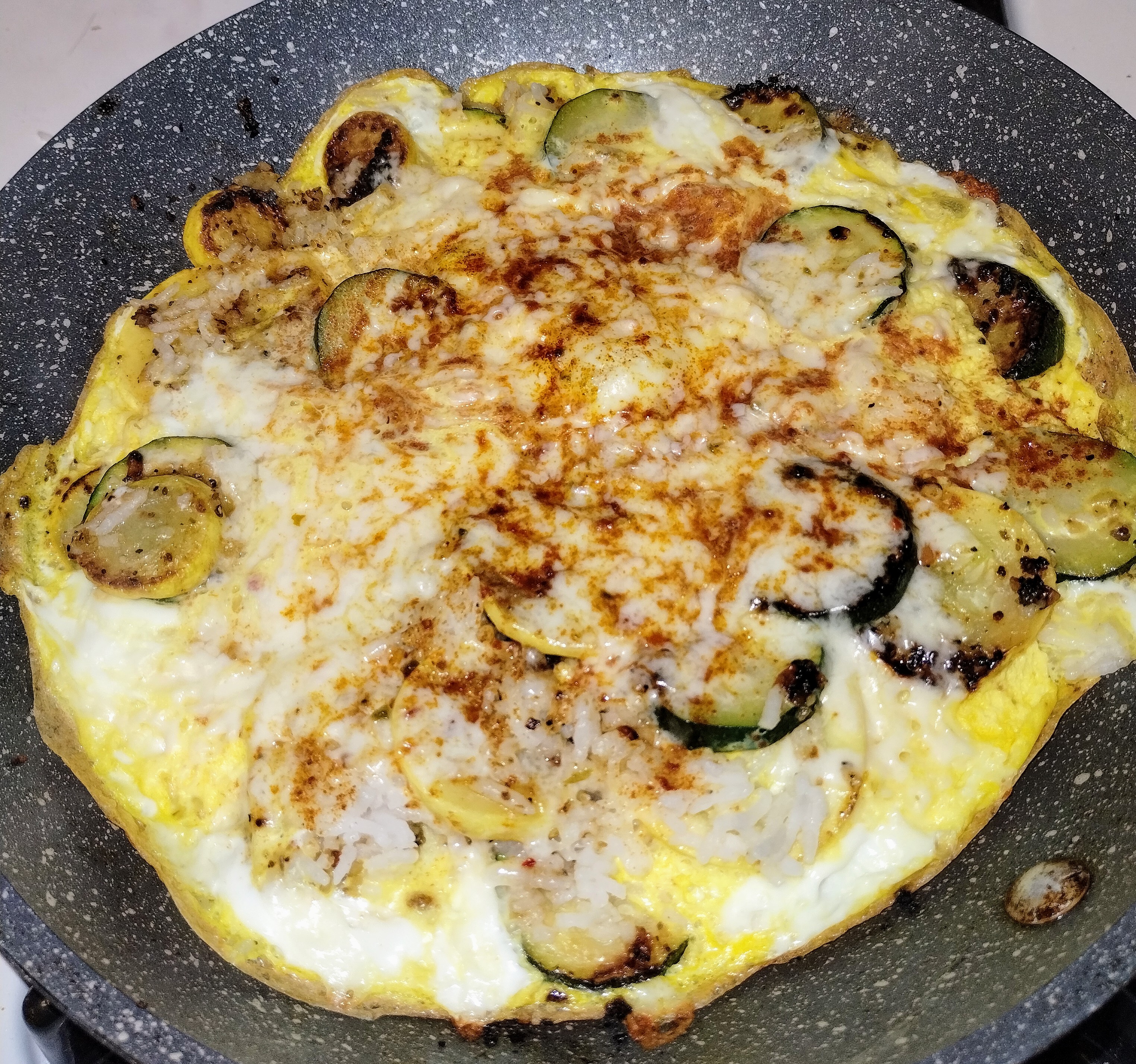 United States
February 2, 2023 9:28pm CST
When I am in a place where I'm trying to watch what I eat in order to lose some weight, I try to eat more vegetarian meals. This also helps me to save some money. However, the cost of foods right now are making it a little difficult for that to be true. Still, I do my best to keep my costs down and still eat healthily. Tonight for dinner I made an omelet or frittata type meal. Omelets around the world mean different things to different people. What I made for dinner tonight was simple, relatively inexpensive, and was filling. My ingredients: 2 teaspoons of butter 2 small squashes; yellow crookneck & green zucchini 1/2 cup leftover basmati rice 2 eggs 1/4 cup shredded pepper jack cheese Later on, for dessert, I had canned pineapple tidbits. For everything that I ate tonight, I estimate that its cost was less than $1.50, and it fit within my calorie budget today. I consumed about 1500 calories today total.
8 responses

• Marion, Ohio
3 Feb
You did great with food and walking today

• United States
3 Feb
Thank you. Now I just need to try and do better with my sleeping. Hopefully all of this will help. Not just the walking, but the eating differently.

• United States
3 Feb

• Marion, Ohio
3 Feb
@TheSojourner
I am hoping to sleep good tonight. Hubby woke me up early. He was dreaming or something


• United States
3 Feb
Fine job! Do you have a step counter in your phone or something else that tells you how many calories you burn while you're walking?

• United States
3 Feb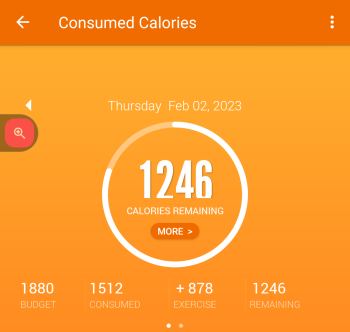 Thank you! I use Argus as my tracker, and it says that I am actually using up quite a few calories. I should see a substantial change this month based on what I'm doing and what I'm ingesting. It's a little strange to see that I still have 1246 calories I could eat today! LOL



• Los Angeles, California
3 Feb

• United States
3 Feb
I use either crookneck yellow, green zucchini, or the Mexican grey, which are all pretty much the same.



• United States
3 Feb
I'm paying about 30 cents an egg right now. I wouldn't be buying them at a dollar each. That's just an insane amount! I don't have any cod right now. I still have some halibut, salmon, and some steelhead trout.

• United States
3 Feb
@LadyDuck
last year, I was paying about 11 cents an egg. It was very easy to find them at that price.

• Switzerland
3 Feb
@TheSojourner
- I bought yesterday at 60 cents each, I think that soon eggs will be back at their usual price, that here is 50 cents, we never had eggs at 30 cents each.


• United States
3 Feb
That omelet/frittata looks yummy. Something I would eat.

• United States
3 Feb
Very simple, and filling, with relatively low calories. Thank you.


• Roseburg, Oregon
3 Feb
You did good with your meal and calories today.

• United States
3 Feb
Thank you. I feel like I ate a lot, as well. My lunch was quite large with a big sandwich and a big bowl of clam chowder.