How do you manage your weight struggles?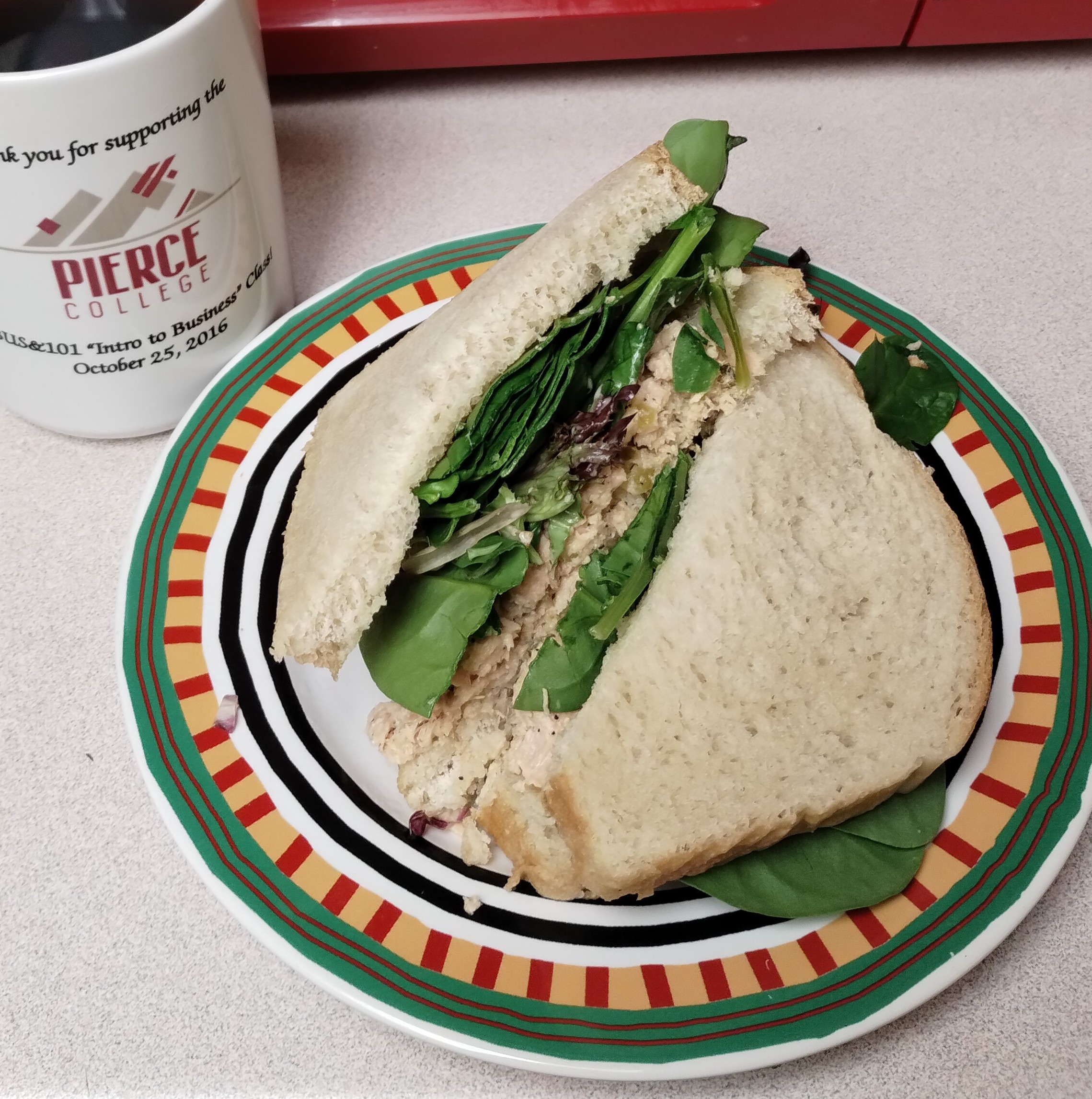 United States
February 6, 2023 4:54pm CST
There is a lot of talk everywhere about people wanting to lose weight. They do everything in order to try to do so, from going on minimalistic diets, to having bypass surgeries or body sculptings, or doing any number of things that will purportedly change their lives. Though I have never been through gastric surgery for weight loss, I have certainly been one of those people who has tried every fad diet, including extreme caloric deprivation, in my lifetime. Living with body dysphoria So many of us live with some sort of body dysphoria. I grew up during the days, when rail-thin models like Twiggy were the desired body types. Even though I stood nearly 5 ft 10 in tall (1.77m), and weighed about 130 lb (59 kg), I had curves in thighs and hips that didn't give me the right look. My ancestry is Scandinavian and Celtic, and looking back at old photographs of many of our family members, it's clear to me that many of them were more hardy people. I was a taller, larger bodied with huge feet, person. That wasn't accepted as a sign of beauty. It didn't help me much in the military and what their version of what women should look like in those days, either. In my early teenage years I was given a nickname of "F. A." (Fat A--) by a male family member, who encouraged others to call me the same. After I joined the military, and was in my early twenties, I was always on a weight control watch, even though I weighed about 150 lb. (~70kg). Early menopause, and lack of self worth and purpose At the age of 26, I underwent a full hysterectomy and oophorectomy, which put me in full, surgical menopause at that early age. Anyone who understands menopause, even naturally, knows that changes a woman's body based on hormones and everything else that goes along with it. That's when my weight really became difficult for me to manage. The military thought that 185 lb (84kg) was obese for me. It was a constant struggle for me to get below 168 lb, which was the top of the acceptable weight range for me. When I left the military at the age of 34, I vowed that I would never starve myself again. As well, I went through some very tough times mentally getting out of the military and feeling like I belonged somewhere. I no longer had a purpose, I was in a place in my life and a marriage that was not fulfilling, dealing with a lot of other family issues, personal issues, and so many other things that each and every one of us seem to go through in life. I ended up using food as my solace. From the ages of 35 to 55, my weight yo-yoed from 200 lb to 275 lb (~90 to 124 kg). However, just because I was big, did not mean that I was always out of shape. During some of those years, I was physically the strongest I have ever been, as I started to walk/hike in my mid to late 40s, while I was going to University. Yet, I was still a large woman. And then, there was cancer I lost a considerable amount of weight, after my early stage breast cancer diagnosis in 2007, due to my desire to get healthier. I was at 230 lb when I went through my breast reconstruction in 2008. In a couple of years I was back up to 255 lb, and then I started to lose a considerable amount of weight, not understanding just how ill I was. I chalked it all up to the fact that in 2010 and 2011, I lost two very dear friends, ages 41 and 31, to cancer. Five months later, my mother died. I believed that all of the gut issues that I was having were from the stress of everything. The upside to all of it was that I was losing a considerable amount of weight, and I didn't see it as anything other than being glad that I was getting down in weight. I lost over 50 lb (23 kg) in 3 months. In May 2012, I was diagnosed with stage 4 neuroendocrine tumor cancer (NETs). Most of you already know much of that situation, so I won't explain much of these last 10 years, or this will be a full-blown novel. What I will say is that in these last 10 years, my weight has fluctuated. During my more depressed times, I'm heavier because I give up on moderation and health, thinking that it doesn't matter anyway, because I'm going to die. There is no cure for the cancer I have. I have no control over it. When it decides to overcome me, it will do so. But what I have control over is looking at what I do have control over, Facing facts, and being honest with myself Fast forward to now. I have shared with you openly my struggle on the journey with weight. By April 2020, I had lost 50 lb over 2 years, by walking and hiking, and by eating healthily, and eliminating the gimmicks that I once used. I was 185 lb/83.9 kg. And then, the covid pandemic hit, and in 2 years I put back on 22 lb/10 kg, as did many of us. I know that eating a banana, cut up over a cup of plain Greek yogurt, and sprinkled with a quarter cup of chopped almonds has 425 calories, and those calories break down to 37% carbohydrates, 35% fat, and 28% protein (more than 31 g of protein). It's high in calcium, and potassium. It offers so much nutritional value and the sugars in it are naturally occurring. (See link below) Compared that to eating a 2/3 cup serving of a national brand of strawberry yogurt, which at times I have used as a meal replacement, because it only has 150 calories, and then think it's going to make me lose weight. That serving of strawberry yogurt has only five grams of protein. When you look at the list of ingredients on a product like that, the second ingredient listed is sugar, and has 16 grams of added sugar for that 6 oz. Like me, many people wonder why they're not healthy, or why they can't lose weight, when they're limiting their nutritional caloric intake to these few calories. We try to replace our meals with a smidgen of food amount, which has depleted nutritional value. It doesn't allow our bodies to do what it needs to do. Our bodies starve themselves, as they start holding on to the fat for the energy needed. Even eating proper foods in healthy amounts allows us to use calories to digest it. I, too, fall into the quick and easy meal options from time to time. Then, I recognize just how much I'm hurting myself and slowing down my metabolism by doing so. I have opted for those meal replacement bars, some of which have 20 G of protein. They range from 100 to 400 calories at a time. Quite honestly, for me, it's like eating a candy bar. And it makes me want more. I have been known to eat two or three of those at a time, because it doesn't give my body everything it needs, which is part of the digestive process to chew and eat healthily. Those two or three can turn into five or six quite easily. It's why I don't keep them in my home anymore, especially those with almonds and chocolate. I might as well just get a chocolate bar, if I'm craving a bit of chocolate and sugar. But to use them as a meal replacement? I can't do it. My choices for today Today, I was tempted to go buy a couple of those delicious bars. I had to make a conscious choice not to. In one of the KIND® brand bars that I like, it has 230 calories. It gives me 12 G of protein. One bar does not satisfy my nutritional needs. Honestly, it doesn't even satisfied my sugar and crunch cravings, so I'd eat two. That would have given me 460 calories and 24 g of protein. Instead, I fixed myself a sandwich for lunch. I used two slices of sourdough bread, one foil packet of albacore tuna, one teaspoon of mayonnaise, 1 tsp of relish, a half cup packed of salad greens and spinach, black pepper and onion powder. This sandwich has 432 calories, the albacore providing 16 g of protein, and the Seattle sourdough bread providing 10 g for a total of 26 g of protein for this meal. This was a satisfying, and healthy meal, and two hours later, I'm still not hungry for things that are going to sabotage what my body needs to do naturally. I admit that it's taken me a while to figure this one out. It also requires me to stay vigilant about what I know is truth, and based on science, rather than emotionally buying into the hype of dishonest marketing about health and wellness. More so, I know that I have to be honest with myself, and it requires me to make that decision on a daily--sometimes, minute by minute--basis. Staying in the now, when making choices When it all comes down to it, we get to make choices. It's bad enough that we get so many messages by others who either want our money, or want to sabotage us in our successes... Or both. But I know that my biggest saboteur is myself, with my self doubt, the blame that I place on whatever has happened in my life, and vthe lies that I often tell myself, especially when I'm scared or tired of having to make those decisions. This is such a journey. It's not an easy one to have to traverse. But all we can do is get up every day, and try to do it better than we did the day before. And that is what I always have to remember. Photo is my own.
8 responses

• Daytona Beach, Florida
6 Feb
Glad you are able to manage your weight, I have satisfied myself by knowing I will never be my thin teenage self nor my young adulthood self, I am happy how I am, I am not too plump nor too thin I am just me, Besides since sugar killed my husband I am not into sweet things at all. I will sometimes have some dark chocolate but rarely,

• United States
6 Feb
I am learning this, as well. I absolutely love sugar. But I also see it as an addiction for me. I know how it makes me feel, and it's not something I can control, if I am not conscious of it every moment. I also know what you mean by "not too plump or not too thin", but I'm learning that I still see myself at 200 lb, no differently than I do at 275. Quite honestly, I saw myself the same way at 145 lb. I saw myself as fat. Obese. Out of control. So, I struggle with that dysphoric belief system that I am huge. It's something I've even talked to my doctor about. Where I am right at this moment is at about 30% body fat. It's difficult for me not to see that as morbidly obese, because of the way I was taught to think of having any kind of curve anywhere.

• United States
6 Feb
@RasmaSandra
it's always about making those decisions and figuring out what's truly best for us, and what is simply a habit that keeps us stuck. Thank you so much for your support.

• Daytona Beach, Florida
6 Feb


• Switzerland
7 Feb
I would surely go for a tuna sandwich, tuna is high in protein and it does not make you feel hungry for a while. Your journey with your weight has been long and difficult. I also was a teenager during the Twiggy years, I was so obsessed with my look that I arrived to weight 85 pounds. I can see now looking at my photo how skinny I was, not healthy. I still monitor my weight, I have never been fat and I do not want to gain weight, but I am no more obsessed. I eat more what I like, I just pay attention to the portions and the calories.

• United States
7 Feb
For those of us who were young girls and teenagers during that time, I think it did us a disservice.

• United States
7 Feb
@LadyDuck
and, I think it did a disservice for most women. It's interesting to think back to those days, and then see how women today are affected by the messages they get. Now everybody wants to go in for gluteal implants!

• Switzerland
7 Feb
@TheSojourner
- I agree, we all felt obliged to be skinny, it was not at all a healthy way to grow up.



• United States
6 Feb
I will actually take a bar with me in my backpack when I am hiking. It certainly can give us a boost of energy. I understand it as a supplement, when we are exercising or have to get through a moment. I wholeheartedly agree with you.

• United States
6 Feb
@TheSojourner
They are also good snacks/bribes for hungry teenage boys to get them to do their work

• Israel
7 Feb
@TheSojourner
I was fat off and on for most of my life. I would go on diets and then gain the weight back. I used to lose the weight for others and then one day I could not look at myself in the mirror so had to do something for myself. i started to give up things and at first it was very hard and when I would look at food I felt I would gain weight. It started to get somewhat easier and then eventually I would not want food and could look at it and not want it and then would only eat two meals a day and walk when I could and if did not walk then would exercise at home and on the computer. Now, I have been at it for a while now and am maintaining my weight loss.

• United States
7 Feb
Do you limit the types of foods you will eat now? I know you said that you only ate twice a day. What does your typical meal look like for those two meals?

• United States
8 Feb
@Hannihar
it sounds like you keep a pretty strict process. I admire you for your willpower.

• Israel
8 Feb
@TheSojourner
I eat in moderation. I can have pizza and desserts but eat less of them and also depending on what I eat if eat more or less of it. There are things because they do not agree with me that I do not eat like cole slaw and grapes and do not drink tea. I drink lots of juice and soda and sometimes hot water with honey in it. I have meat meals from Friday to Sunday or Monday and then milk meals for lunch. I eat a cinnamon roll for breakfast with something else and toast them and sometimes half a bagel for breakfast with something else and toast it. I exercise with my own exercises and then the computer and on our Sabbath and holidays cannot be on the computer I do extra exercises without the computer. I am maintaining my weight loss and go by the clothes I wear at times or if tampered with cannot go by them. Some days I am not so hungry so do not eat much or do not eat.


• United States
7 Feb
Thank you for sharing your weight loss journey with us. I'm sure many will be inspired. I'm glad you're taking the healthy route to weight loss.

• United States
7 Feb
Thank you for your kind comments. I wish I had a magic answer. I only know that I can share my own struggle. I'm not sure about how inspiring I ever am about much of anything. But I think it's important to face my own stories. I just write about it. Again, thank you.

• United States
7 Feb

• United States
8 Feb
Coral, I don't know that you hear it quite often enough, but your willingness to share your experiences, your life; whether challenges or successes IS admittedly providing others with a glimpse into how one manages, meets and remains in the moment of moving forward to face adversity with grace, hope and promise. Still She Rises! I love you.

• United States
8 Feb
I love you too, my dearest sister. Thank you so much for what you said here. I can't see the screen of my cell phone because I am tearing up, so if this doesn't make any sense because my voice activation isn't picking up things properly, it's your fault! All kidding aside, I am having trouble seeing the screen, but I appreciate everything you've said here. Thank you.

• United States
8 Feb
@TheSojourner
It wasn't meant to make you tear up. Genuinely, what I said is spoken as TRUTH. You're welcome!


• Philippines
6 Feb
A lot of times in my life, i eat more when I'm bored. So when I'm busy i can skip food without feeling deprived. Sadly most of the time I'm not busy. It's good you are doing well now

• United States
6 Feb
As I mentioned in the discussion, I only have control over certain things. And that's what makes things easier to deal with. I know what you mean about being busy and having things to do.

• United States
7 Feb
You have proven that, just as we are all individuals, weight loss/management is NOT a "one size (or program) fits all" situation. I've lost nearly 40 pounds on Weight Watchers, while still eating my Chuy's chicken taco salad and my chicken burrito. Aside from walking I don't do much exercise, either. If I tried your way I'd probably gain weight; while if you tried mine, you'd also be packing on pounds. Good luck with your continued journey!!!

• United States
7 Feb
Thank you, and the same to you. We really need to just make sure that we're healthy, and not use whatever life gives us as an excuse to not be successful. And that's the hardest part of the journey. I've certainly experienced that most of my life. Thank you again for sharing your own struggles and successes. You inspire me.