You're My World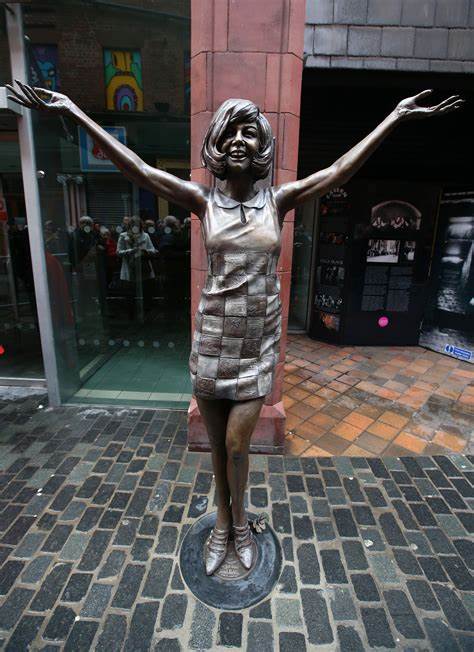 Daytona Beach, Florida
March 16, 2023 4:41pm CST
The song "You're My World" is a cover of an Italian ballad that was originally recorded in 1963 titled "Il mio mondo". The English version had lyrics written by Carl Sigman. The most memorable version of this song was recorded by English singer Cilla Black in 1964. I remember how beautifully she sang and every time the song came on the radio I had to stop what I was doing and listen to it. The song quickly topped the charts at number one in the UK and other places around the world. This song got her a recording contract. Black remade the song twice once in 1985 for her Surprisingly Cilla album and in 1993 for her Through the Years album. After Black passed on in 2015 hundreds of fans started singing her hit "You're My World" at her funeral mass. It might have been her one-hit-wonder but it sure was a very memorable one. In the photo is a picture of a bronze statue of Cilla Black on Matthew Street in Liverpool, England. The statue is outside of the entrance to The Cavern Club where Black was discovered and depicted standing on an oversized 45" single copy of the song.

Your browser isn't supported anymore. Update it to get the best YouTube experience and our latest features. Learn moreRemind me later
6 responses

• Lake Charles, Louisiana
16 Mar
I remember the name Cilla Black (RIP) after reading a book about the late Brian Epstein who was the manager of The Beatles since Brian worked with her.

• Montrose, Scotland
17 Mar
Oh never a one hot wonder at all She had 11 top 10 hits on the UK Singles Chart between then and 1971, and an additional eight hits that made the top 40. In May 2010, new research published by BBC Radio 2 showed that her version of "Anyone Who Had a Heart" was the UK's biggest-selling single by a female artist in the 1960s.

• Daytona Beach, Florida
17 Mar
@JimBo452020
she made the one-hit wonder list for this particular song that went to number one,

• Montrose, Scotland
17 Mar

• Daytona Beach, Florida
18 Mar
@JimBo452020
I believe one hit wonder lists refer to the one number one hit a singer is most remembered by.


• Wheat Ridge, Colorado
17 Mar
Oh I so remember Cilla..she was a so lovely woman and singer. A good heart too so I hear. RIP lovely Cilla. I lived in England back then when she was popular.


• Rockingham, Australia
17 Mar
What a lovely statue but don't her arms look long?