Happy St. Patrick's Day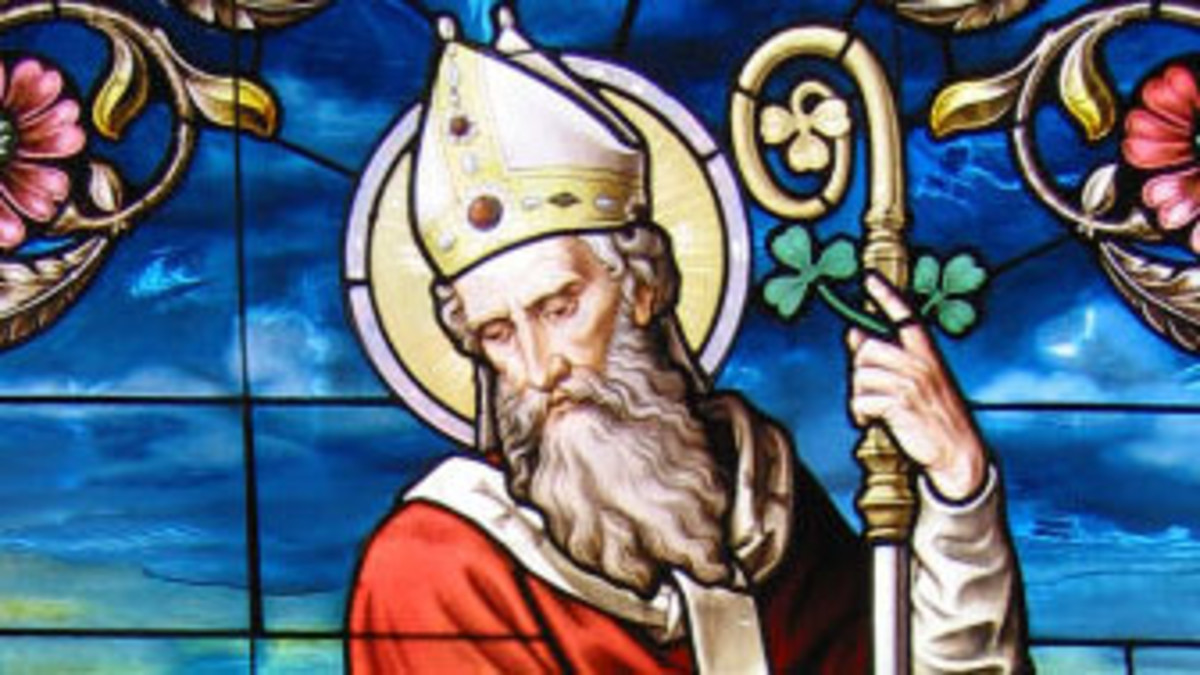 United States
March 17, 2023 9:56am CST
March 17 we celebrate St Patrick's day. This morning I decided I would do a little research about this holiday and who St Patrick was. He lived during the 5th century. Around the age of 16, he would be kidnaped from his home in England and taken to Ireland as a slave. He would stay for 6 years before making his escape. Returning home he would study to become a priest and eventually became a missionary to Ireland. Tradition has it that Patrick confronted the Druids at Tara and abolished their pagan rites, making Christianity more widespread. We celebrate him on March 17th as it is believed to be the date of his death. The British Army is credited with bringing the celebration of St Patrick to America in 1762, where in New York City the first St Patrick's day parade was held. As more Irish immigrants came to America the traditions grew across the country. Some of the traditions that will be celebrated today is wearing green, the thought behind this is that by wearing green you make yourself invisible to leprechauns who will pinch anyone not wearing green. Many will eat corn beef and cabbage today. Corn beef was a cheaper cut of meat for the Irish immigrants to enjoy, which makes this more of an Irish American tradition than in other parts of the world. Shamrocks are the Irish national symbol. In the 1600s people would gather them and place them on their clothes as a way of dressing up what they were wearing. Though neither Mike or I are Irish, we will enjoy a meal of corn beef, and cabbage. And I have my green pajamas on. Will you be celebrating St Patrick's day in a special way today? Have a blessed day friends. picture is of St Patrick taken from google.
9 responses


• United States
17 Mar
I thought it was interesting too. Hope you have a blessed weekend



• United States
17 Mar
@CarolDM
Same here with our temps. I think when we forwarded time last week we jumped ahead to next winter





• Wheat Ridge, Colorado
17 Mar
Happy Saint Patricks Day to you too Dena


• United States
17 Mar
Happy St Patrick's day to you


• United States
17 Mar
He didn't get the snakes drunk and call them an Uber to drive them out of Ireland??? I'm crushed!

You have a great day, too!

• United States
17 Mar



There was more I could have shared but I thought I wrote enough for this post. The thing that stuck in my mind was that he wanted to go back to where he once was held as a slave, to help the people.

• United States
17 Mar
I'm Irish and didn't know half of what you wrote about so thanks for all the info. I'm wearing green today but didn't know it was to be invisible to leprechauns. I think I"m going to change as I could use a good pinch today

Enjoy your corned beef dinner.


• Green Bay, Wisconsin
18 Mar
I knew some of that. I didn't know that wearing green made you invisible to leprechauns. I am Irish. My mother was half Irish and half French. Yes, I wore my green and had corned beef, no cabbage. I don't like cabbage. Thanks for the information. Have a blessed day.

• Rockingham, Australia
18 Mar
Thanks for the information. We visited Clonmacnoise in Ireland where St Patrick is believed to have visited/lived - I'm not sure which.