Totally Self Absorbed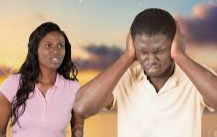 Wheat Ridge, Colorado
March 27, 2023 7:36am CST
Do you know anyone of this ilk? It is a most unattractive trait. I say trait as I believe it is just that. You are responsive and caring. They are unresponsive and uncaring. The difference is stark. Do you keep trying to change this or do you finally ignore them? What do do? I have found the solution for this in my own life. I find my own peace quite easily now. Talk to the Hand I say.
8 responses

• United States
27 Mar
I agree with Marguicha. It is a disease of society today I think.

• Wheat Ridge, Colorado
27 Mar
Yeah it is prevalant with the internet I agree. In days gone by however, there were still many the same..uncaring, no compassion.



• Wheat Ridge, Colorado
27 Mar
You are right to write them off Much.



• El Paso, Texas
27 Mar
I would imagine that most of us are self absorbed to some extent, I know I am because I think of what my kritters and I need before I think of what others need and since I have little to share I can't really give anyone anything.


• El Paso, Texas
28 Mar
Well, I don't know much about them but from the looks of em I wouldn't wanna be like em.

• Wheat Ridge, Colorado
28 Mar
Yeah but we aint like the Kardashians now Rebel



• Wheat Ridge, Colorado
28 Mar
Oh Ron I know you are a good escape artist



• Wheat Ridge, Colorado
27 Mar
Thanks I will only tolerate agreement here John

just kidding.


• Chile
27 Mar
While it is hard, I think that many people now are in the range of "totally self absorbed". I blame it on technology in a great extent and can´t do anything about that. So I relate with the people who want to relate to me and spend my hours with mylot, TV and books.

• Wheat Ridge, Colorado
27 Mar
Yes myLot is very responsive on the whole Marguicha, a good way to relate to others I agree. Oh movies are great too if you can find something to hold your interest. Here, there are places I can go to gather with others similar, but usually I simply am content at home


• Hong Kong
27 Mar
Yes, there are people with such "trait". Let it be. I just do things I enjoy.

• Wheat Ridge, Colorado
28 Mar
Yes let them get lost