Can anyone explain me what do you mean by BPO?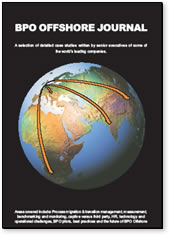 India
December 9, 2006 1:30pm CST
I think it is Business Process Outsourcing.Any kind of business if it is outsourced we can call it as a BPO.I will come out with an example,A company wants to make a research for a new product,but the expense they have to meet say 2.5million dollar,but if the same work if it is outsourced,they may have to spend only some .5million dollar and get good output,Do you agree with me?
2 responses

• India
11 Dec 06
outsourcing need not necessarly mean a job is sent to india, brazil or any other country. the idea of outsourcing is 1. to reduce cost 2. to concentrate on the core business area. for example if a company has to do research then they would have to hire people, provide infrastructure, which means the startup cost is high. but if there is a company specialising in research, then they would have the people to do it and the infrastructure too.. which means the fixed cost would be less, and the time to complete the project would also be less. it can be done either in the home country or any foreign country. the reason why companies prefer india is becase we have educated english speaking population in abundance. we have more engineering graduates per thousand than any other country. so manpower is abundant and cheap. at the same time, due to our colonial background english is a major language of communication. if a company had to do the same project by themself, then it would mean the attention of the comapny would be divided to that too. by giving the requirement to the outsourced company the outsourcing company is saving a lot of brain power which can be used for their own operation. the higher level management does not have to worry what is happening, they just have to monitor and take corrective action if there is any deviation.

• India
11 Dec 06
Really great and Thanks for the response...........

• India
9 Dec 06
Agreed,BPO means Buisness Process Outsourcing. Agree on the logic of whole expence. Well the cost factor is one of the major one.Companies do outsourcing because they can provide the same services to thier clients with same efficiency and satisfaction. This is the reason alot of jobs of europian countries and States as well are going to Indian,Brasilian and other countries.

• India
10 Dec 06
Thanks for the response and I do agree with you..........