Did you know....


Canada
December 13, 2006 10:53am CST
In this post I would like members to put the ending to the question of Did You Know...it can be a usefull bit of information, or make it funny if you wish. -------------------------------------------------------------- Example: Did you know Dolly Partons Boobs are Fake.... Did you know that the world is round.. Did you know that the population of China is 1,306,313,812 Think you can add to this...give it a try. Be creative, or knowledgable.
6 responses

• Philippines
13 Dec 06
Did you know that Fritz the Cat was the first X-rated animated feature? that France was the first country to adopt the 35-hour workweek? that William Lee was U.S. President George Washington's personal servant, and the only one of his slaves freed by Washington in his will? that Recess (or playtime) in schools teaches children the importance of social skills and physical education? that the Ritz Hotel in London was the first hotel to offer a private bathroom for every guest room?

• United States
13 Dec 06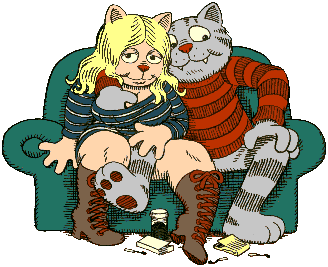 My fiance loves Fritz the Cat! I thought it was a great cartoon also! Year of release: 1972 I didn't realize it was that old! It was directed by Ralph Bakshi who's done a lot of other movies (directing) also. New trivia question: What popular cartoon also with a cat in it did Ralph Bakshi have a part of?




• South Africa
13 Dec 06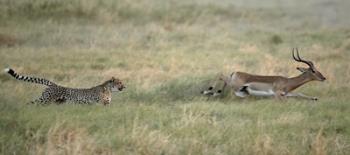 Did you know in 1974 a running cheetah has been timed with a stopwatch and a speed of 114km/h was recorded. One could probably accept that the average cheetah in its prime could reach 90km/h or slightly more.