Do you consider yourself to be a tolerant person?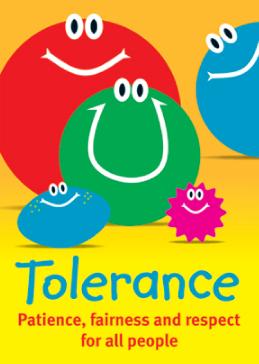 United States
5 responses

• United States
16 Dec 06
I am a very tolerant person until someone gives me grief over my handicap son. I am not very toleant with that. I used to be, but not anymore. You can't be.

• Canada
16 Dec 06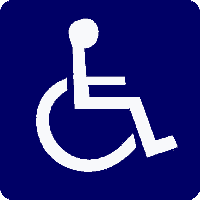 I can really understand that. I am newly handicapped. I find that when I go somewhere in my wheelchair people do not move out of the way. They walk right up to you and then act like you are getting in their way and they get all huffy. Sometimes people don't hold open doors or perform some other small act of assistance that would just be plain courtesy. Sometimes I have to excuse myself three or four times each time more loudly to get people to let me pass in a store aisle. One time in the grocery store I had their electric scooter and a person with a regular cart came down the aisle toward me. Instead of excusing herself politely she stood there and made a big deal by puffing her breath and shrugging her shoulders as if I were inconveniencing her on purpose. How rude is that? It is also intolerable that people park in designated parking spaces without permits just because it is more convenient for them than walking a little extra. Believe me if I could walk that extra distance I would be quite happy to do so. I should add here that there are plenty of people who are kind and polite. I would like to thank you all publicly here and let you know how much your courtesy is appreciated by myself and other handicapped people.

• United States
16 Dec 06
Oh there is no rath like the scorned mother! lol I am the same and I would venture to guess 90% of mothers would say that. The other 10% would be the moms that pretty much don't even mother their children.

• United States
16 Dec 06
I am a pretty tolerant person. The one thing that really gets me though is a person who has no common sense!! I can only stand it for so long then i will have to leave to keep from strangling them, lol!!!

• United States
16 Dec 06
I consider myself a very tolerant person most of the time but I have some moments where I do get irritated by different things or things that people do. In my job, it is very important to be tolerant as we work with people that are different and have limitations.

• Ireland
16 Dec 06
I think I am very tolerant. I allow people to express their points of view, though I might not agree with them. That is not enough to get me irritated. I get little irritated when my husband keeps hanging his coat on the backs of the chairs istead of hanging it in the wardrobe.

• United States
16 Dec 06
I am much the same! I can disagree with a person, yet respect their difference of opinion.

• Canada
16 Dec 06
The only people with whom I am not tolerant are the people who are not tolerant. I cannot stand it when people pick on others because they are physically or mentally challenged, or because they are of a different racial or cultural background.