Do you often pick up bargains?


China
December 24, 2006 8:19am CST
You can buy things at special low prices when department stores have sales. Sometimes stores even have half-price sales!Do you often pick up bargains?
7 responses

• Malaysia
24 Dec 06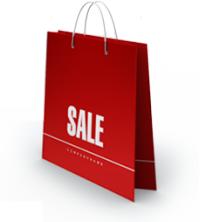 yes,I often buy when there is a sale/discount but only restricted to buying things that I really need. This is what a smart spending consumer should do.



• India
11 Jan 07
yes cause we get the things at a better price, dont you think so

• United States
4 Jan 07
If I see a bargin like that, yes, I will get it. They have a lot of sales after the holidays.

• India
4 Jan 07
Bargain is very difficult task for me. I prefer to visit such stores where bargaining is not allowed means one price for each item is set.