Ice mass snaps free from Canada's Arctic

United States
December 29, 2006 12:10am CST
A giant ice shelf the size of 11,000 football fields has snapped free from Canada's Arctic,The collapse was so powerful that earthquake monitors 155 miles away picked up tremors from it.Even 10 years ago scientists assumed that when global warming changes occur that it would happen gradually so that perhaps we expected these ice shelves just to melt away quite slowly, but the big surprise is that for one they are going, but secondly that when they do go, they just go suddenly, it's all at once, in a span of an hour..When it hits the population,there is oil and gas theer we could lose..This IS GLOBAL WARMING PEOPLE..and were boned!! What are your thoughts on this?? u can check out the article here... http://news.yahoo.com/s/ap/20061229/ap_on_sc/canada_arctic_ice_break
7 responses

• Sri Lanka
31 Dec 06
That was a wonderful bit of information which I will definitely read in detail after writing this response. I think global warming will continue as long as the population increases. Suddenly due to heat a good part of the population will die and the world will grdually recover.

• United States
31 Dec 06
yes, i agree with you..i think that this is the first stage of many that the world is going to self recover and end up killing us off like the dinosaurs,i bet in 100 yrs the world as we know it will end..for us..and a new beginning will start..and i hope that my son isnt here to see it..

• Canada
29 Dec 06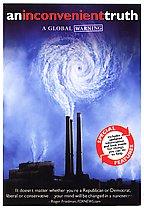 It is scary to think that they world, as we know it, could cease to exist... Has anyone seen the movie/documentary "An Inconvenient Truth"? It talks about the global warming. I didn't see it yet, but i think i'll go rent it today, i've been wanting to see it for some time.

• United States
31 Dec 06
I havent seen it yet as well,and I have been post poning to see it..not sure I want too.,.i get so depressed and become a worry wort as it is..seeing the movie might scare me even more, lol..but i know me..and i will end up seeing it.because you know the saying..curioslity killed the cat..lol

•
29 Dec 06
I have just read the article. I have not heard of this. The size of 11,000 f.fields, that is scary!!! I am not looking forward to what could be round the corner. The affects of Global warming seems to coming quicker than was first predicted. i just hope it is not too late to make a change.

• United States
31 Dec 06
i know, my heart just dropped when i read this..and honeslty,I think its too late..the damage is done..but I do believe we can slow it down..but That will neveer happen as welll..we are horrible species..we have ruined the world,,:(



• United States
12 Jan 07
I remember several years ago this was scientists biggest fear. They showed a simulation of how things would take place and what would happen to the world if these ice shelves started falling off. You know the Bible says a great mountain will fall into the ocean. hmmmmm..Wondering if this is what they were talking about?

• United States
12 Jan 07
i remember that too and i honestly thought it wouldnt happen for another 20 years/..and it has already started..and it scares me..we arent doing anything to save our planet..just making it worse..and i think its really the major beginning of the END..:(

• United States
4 Jan 07
Wow, that's some news. Maybe we are hitting the globle warming.