QUIZ~Life Expectancy Test.... How long will you survive on earth?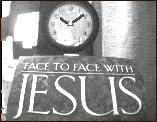 United States
September 27, 2006 10:27pm CST
http://www.hksrch.com.hk/life.html Take the quiz but only if you aren't too afraid to find out the answer! Mine is 72 yrs. old. Dang, that's longer than I'd even hoped, but it is long enough to see my grandchildren grown and possibly great grand kids. They are the reward for having kids, ya know? Post your results!
10 responses

• United States
28 Sep 06
Mine says 91. Thats a ripe ole age I guess.

• United States
1 Dec 06
It said I will live to be 91. Not sure if that is a good or bad thing with the way the world is going. It would be nice though because I would have a shot at possibly seeing my great-great grandchildren (that is if my boys decide to get married and have kids to start the ball rolling).

• Australia
3 Dec 06
According to this I am going to live to be 93 and I can't wait to tell my son about it. LOL Has anyone ever seen the Australian TV Comedy Show "Mother and Son". It is only replayed now and was made back in the 1970's from memory but it is really funny in that one of the sons lives at home with Mum, who is a widow and quite forgetful. I have been telling our son for years that is what I am going to be like. LOL

• Denmark
18 Nov 06
well..the test sais 66..it doesn;t scare me nor make me happy..i just wish that when i die i can truely say i lived my life and i lived it the way i wanted to,i hope i can say most of my dreams came true..and i will be remembered with joy and love..if all that fulfilled,i don't really care when i die,just not too soon i hope:)


• United States
28 Sep 06
It says my life expectancy is 81.I suppose thats good, but I would like to live as long as I possibly can. I actually expected it to say 63 or something.

•
28 Sep 06
In my current condition I'll live until 85! After a few changes that are being changed! 93.