when working means all work and no play

Philippines
January 11, 2007 7:07pm CST
i am having my ojt here in one company in our country. we are tasked to design a web for a project sponsored by this company. the problem here is, we are connected to the internet but we cannot just download anything. our work sometimes require software (free software and downloadable ones)that is not available on the computer we are using. the network is also firewalled so that we cannot surf the internet as freely as we want it.. we used to do friendster after every work, but now friendster is blocked! i am afraid myLot will be blocked too and freewebs cause i have an account in freewebs..
4 responses

• Philippines
13 Jan 07
maybe you need to tell your supervisors that your problem( downloadable free softwares). Friendster is usually blocked, bacause it kills time. the company does not monitor your work or watch you when you are working so they dont really know if you just minimized the friendster window when they're around. they want to maximized your work... that's what ojt means to me... abuse of trainees... no fun all work

• Malaysia
12 Jan 07
this will comes to your company policy. if your doing your work and manage your time wisely you can do anything u want after work. such we as employee should be more efficient in work. why not you spend your free time at home (if they block all of your favourite site) with internet and at work with your work. just my lil' opinion. thanx.

• India
12 Jan 07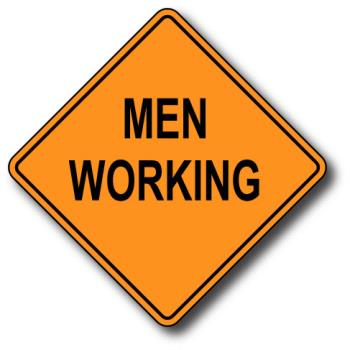 We cannot say like that.it depends on the typr of the you do. i can work on my lot & other websites from my office so, it means i will be free.Sometimes i will be having too much work also. i play games in office too.

• Philippines
12 Jan 07
i used to do that, playing in putfile, miniclip and www.julijopisk.uni.cc. but now all i am going to face is a half finished site. i cannot go on with this half-constructed site because the files are still being held by the management.. so that means i have to wait for it.. for the meantime, i will have my boring time facing the computer.

• Malaysia
15 Jan 07
My advice to you is to honour the company you work in. Even if no one is observing you, honesty is the best medicine. Your employer trust you to handle the computer and the internet so do not abuse that trust. If you really want to earn money online, do it in your off hours. You can actually ask your employer if they allow you to continue to use the office internet for such purpose. It is nothing wrong to ask. It is even worst to be caught for doing something against company regulations. Happy earning.

• Philippines
15 Jan 07
we are working here in the office from 8am to 5pm straight. that's a brain drain for me because we are working with a software we do not know [but im glad i know it now, self-learned]. familiar with the mambo? it is a content management system which enables you to make a site easily. but for me, thats not as easy as they think.. our boss is good [thank God] and understanding. it is okay for them to do whatever we want, provided that we finish our task in due time. the prob is with the "someone" i do not know working on the server. thanks for advise ^^