Is a person changed by bad luck and a hard life?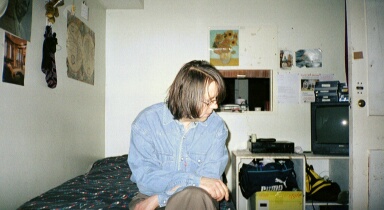 United Kingdom
4 responses

• United States
4 Feb 07
It depends upon the person. Life can be hard sometimes. Luck changes for good or bad. It is how you deal with it that matters. I was dealt a bad hand a few months back. I decided not to let it bog me down. Although there were days when I really found it hard to get out of bed and face the world, I did it. I may not have had an ear to ear grin on my face, but at least I was up. Open yourself to happiness and it will come to you. Close yourself and the darkness will engulf you.

• United States
18 Jan 07
I think people are changed by things that happen in their lives. I havent had the easiest life and i'm not the same person i was before everything thats for sure. I think it makes you a stronger person in the end and it makes you maybe a little bit happier because your happy with the way things are going because you know they could always get worse.

• United Kingdom
18 Jan 07
You are right; counting your blessing is always important to remember to do. Thanks.

• United States
19 Jan 07
It really depends on the person, I think. Some people go into a downturn when facing adversity; others continue on a steady course or are even revitalized by the adversity, it seems to energize them and give them more determination to get the most out of life.