how do u stay motivated in life???

India
January 20, 2007 5:52am CST
hw do u stay motivated in life?? i m certainly nt deprassed or anythin'....but i was curious wht other ppl do to stay motivated in their daily lives...wht maintains ur positive attitude????
2 responses

• Philippines
20 Jan 07
there are plenty of things that motivate me. i believe a person won't without a motivation. i have my family who supports me, who serves as my backbone. when im down or depressed, having them around eases the pain. the thought of them and how i wanna help them, how i wanna make them happy and proud of me drives me to do well in whatever i do. i have my friends too. they are my crying shoulders, my clowns when i feel sad. i have my dreams in life that constantly fuels me to work hard each day. seeing people who are financially established, professionally successful, makes me wanna be like them so i don't stop hoping and making dreams. when i get good opinions from other people i also get motivated. when i succeed in little things, i draw strenght from that to do bigger things. there are just endless reasons to be motivated. we just have to look around and feel them.

• Sweden
20 Jan 07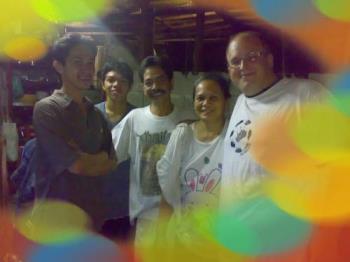 i had been to so many bad experiences before. but then i never let those bad moments bring me down. i just learn from them and i move on. my motivation is my family and my boyfriend. i love them so much and i don't want to see them feeling down because of me. that's why i try harder and harder per day to make them happy. everytime i see them smile, i feel so contented.