What WEIRD foods do you SNACK on??

United States
January 25, 2007 7:43pm CST
My weird foods: #1 Sometimes I just eat bread... with nothing on it just bread #2 Raw spagetti noodles (3 or 5 of them)
6 responses

• United States
26 Jan 07
When I and my siblings were younger in NY, Salens made these great hot dog with the casings on. They were awesome tasting. We would freeze them and for a snack eat them frozen right out of the freezer. YUM! They were cooked so it made a quick snack. They were delicious grilled too! They are still made, but I can't get them here. But, when we visit NY, I always come home with several pounds of them. :)


• United States
26 Jan 07
Revival soy chips. They have tons of flavors and are super yummy! But you can't buy them in stores. Some people really like them and some don't. I have yet to meet anyone in the middle!

• Sweden
26 Jan 07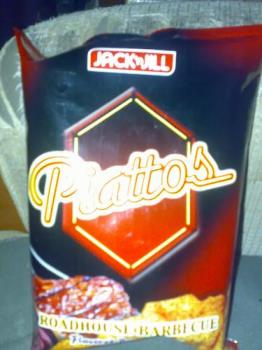 raw spaghetti noodles? wow! that's really weird! as for me, i eat a barbecue flavored chips and then dip it in vinegar. yummy!

• United States
26 Jan 07
I Eat Pollo's mozerolla cheese its so good i love cheese