who has used forever after all day moisturizer?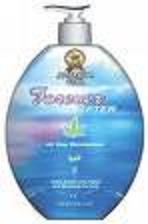 United States
5 responses

• United States
26 Feb 07
I use natural lotions that my mom makes. She makes all kind of natural beauty products like soaps and creams. Usually if I've been in the sun or the pool, I use a lotion she made called the well of danu. It has tea tree oil in it, so it's soothing and extra hydrating.

• United States
26 Feb 07
that's cool that your mom makes natural lotions. i don't know anyone that makes natural lotions. thanks for responding


• United States
25 Feb 07
that's good that she has a good lotion. that's awesome that you make it. probably much cheaper than the tanning lotion. thanks for responding

• United States
31 Jan 07
Jonsons moisturizing lotion have more effect on dry skin and I use it at winter season. If you need some more moisturizer then can use glicerine mixed with some water, see its long time moisturizing result.

• United States
1 Feb 07
the stuff i'm referring to is for people that tan it's an after tan lotion. the enamor is silicone based and hydrates the worst dry skin. my friend has really dry skin and nothing worked not even the stuff the doctor prescribed for her and she uesd this stuff and she doesn't have dry skin anymore. thanks for responding.


• United States
1 Feb 07
your skin must not need lotion since it is oily and lotion doesn't work. thanks for sharing.


• United States
26 Jan 07
it's sold on tanning salons. it's usually for an after tan moisturizer it helps your color stay darker and your skin not so dry. it also has a triple action anti-aging and slimming formula in it. it has vitamins and natural humectants in it. plus CoQ10 and hemp seed extract. the hemp seed helps to make your skin super moist. it's an awesome lotion and smells great too.

• United States
31 Jan 07

there is another lotion that is really good too. it's called enamor by designer skin. it has a silicone base so it hydrates your skin so much. it smells good and is so soft. it is also found at a tanning salon. it costs about $36 but it is worth it. here's a picture.