Where can I buy yarn at wholesale prices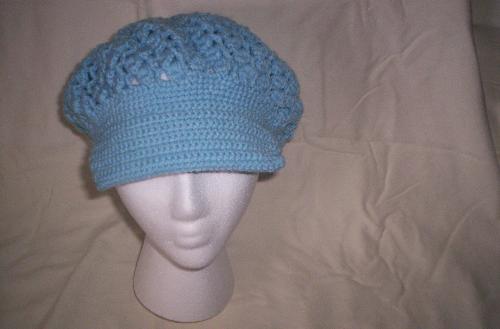 United States
7 responses

• United States
14 Feb 07
I think knitpicks.com has good prices. They have free shipping after $40 I believe. I get a lot of my yarn from there and have been happy with the quality so far. Keep an eye on Michaels and AC Moore for sales. They can be pricy, but they also have really good sales.

• United States
17 Feb 07
Joann Fabrics also carries yarn. They are having a pretty good sale right noew, with free shipping if you spend $35. I just bought some yarn there today. I got a pretty good amount for the $35.

• United States
14 Feb 07
The only way I have found you can purchase items at a wholesale price is to have a tax license and business name. (Which technically if you are resaleing the items in your state you should have this anyway because you are suppose to charge tax) If you don't want to go that route then here is what I suggest. Sign up for Jo-Ann's mailer every other week you get a 40% off coupon, hobby lobby also offers this coupon on their weekly emailer, as does Micheals. If your husband or other family member can also sign up you can use their coupons. I know that Annie's Attatic has some really good prices on yarn esp. out of season yarn. Hope that helps. Good luck on selling your items!!


• United States
28 Feb 07
This isn't wholesale but at discountyarnsale.com you can buy bags of yarn (ususally 10 skeins or so) for cheaper than other vendors. It's a great place to shop if you need a bunch of a certain kind of yarn

• France
20 Feb 07
I gather you are in the US so my UK sources won't be much help to you, but I go straight to the wool brokers most often. I find that they will often sell in small runs to small businesses just as happily as they will sell by the ton to big companies as long as you spend a few hundred quid with them

• United States
16 Feb 07
I have found that I still get still get really good deals on items on ebay even using th buy it now option. YOu have to compare with regular price for the item and you have to watch the shipping costs. I think alot sellers boost the shipping costs to make up for low bids, so total spend on the item remains the same whether you bid or not. I looked at The Artful Crafter a few months ago and their yarn wasn't too bad. I didn't look closely or do any heavy comaprisons. YOu might try there.

• Canada
16 Feb 07
I think I went to Elann.com once, and found the yarn from the website to be quite reasonable. If you found the yarns which were on sale, they could come out to somewhere around $3 per ball. My sister gives me her Michael's flyers, and there are 40% off coupons in it, which I use for yarn and picture frames.