Wow, I'm really a shatterbrain!!!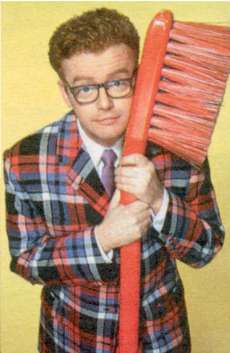 United States
February 22, 2007 8:47am CST
This has actually happened to me TWICE: This morning I was halfway to school (I was running late for that matter) when I realized that I still had my toothbrush in my mouth. I'm just glad that I discovered it before I there :D Another time I was looking for my saltshaker for a while until I realized that I had put it in the refrigerator while clearing the table. Did you do anything thoughtless like this? Put ketchup in your tea? Leave the house in slippers? Or is it just me lol :D
2 responses

•
22 Feb 07
LOL! No it is most certainly not just you!!! I remember one day I was tidying up the house, and I threw a £5.00 note (about 8 euros) into the bin in the kitchen, for absolutely no reason!!! And you wouldn't believe the amount of times I leave the house without my watch on, or wearing odd ear-rings! Sometimes I even say the completely wrong word! I think it is a combiation of tirdness, and just trying to do too much! So don't worry - you are not alone!

•
22 Feb 07
My partner just says it's because I'm a woman, and my hormones take me over sometimes - LOL! I always tell him off for being sexist, but the trouble is, he is probably right!!

• United States
22 Feb 07
OH MY GOSH! I do things like this ALL THE TIME! I have gotten all the way into the car, buckled the kids in and everything before realizing that I actually forgot shoes! LOL I have done the thing like you of putting strange things in the fridge. I have also had my sunglasses on my head and am tearing the house apart looking for them! LOL