I saw someone I truly loved growing up, thema from good times.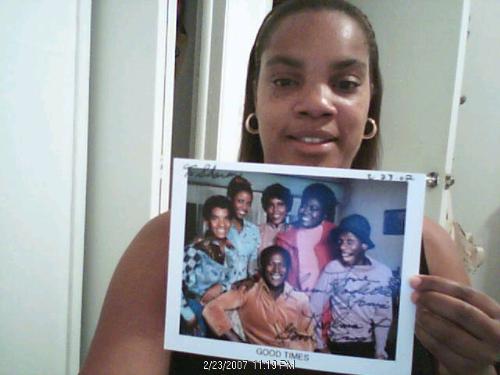 United States
February 23, 2007 10:28pm CST
I can't believe it. I am sick as a dog. I cant post I can't do anything. I had a new neighbor come to meet me. She asked if I wanted to go to a singles night at her church. Now trust me when I tell you. I wanted so bad was to say no. But I went any way. Only with a debit card mind you. We get there and She says "Oh that girl from good times will be here". I almost broke down. I loved her for so many years. The best part is I still watch her every day on t.v land.LOL I saw them taking pictures so I asked if they take cards. They said no. The tears started falling down. I was like oh my god. So Bern nadette(Thelma) comes to me and hugs me asking what is wrong. I said I did not know you were going to be here. I watch you every night on t.v land. She asked my name. I now have my autographed picture. A photo with her. 8x10. Now I am happy. Please tell me you love her too.
1 response


• United States
24 Feb 07
Thanks so much. I can't wait to gem ny picture I took with thema. About 6 LOL. Oh I am still happy