Do You Buy As Seen On TV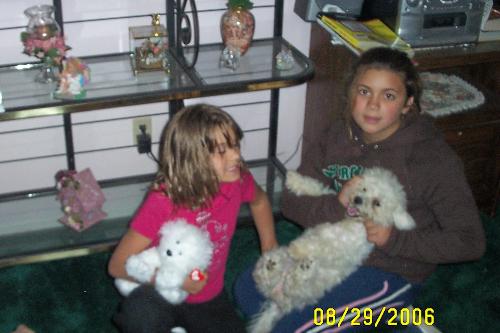 United States
February 25, 2007 1:07pm CST
I do and I have found if it has the word miracle in it STAY AWAY from it. They usually are a big disappointment. I am a sucker for all of this stuff though. The cheapest place to get anything is either on Ebay or walgreen or walmart. This Christmas I got the Amazing Bullet and bought three of them. One for each of my kids and me. The kids love it and so do I . It works. I have bought so many as seen on TV things that don't work like they are suppose to. I guess I should take my own advice and if it sounds too good to be true it is. Have you had any good or bad experiences with things you have purchased ?
2 responses

• United States
25 Feb 07
I have been to a store that just carried things "as seen on tv". Some of the stuff is just plain junk. You have to becareful what you buy.

• United States
26 Feb 07
Yes you do. I never buy from the As seen on tv store at the mall though. I always buy wholesale or if not that then on Ebay or one of the stores around here when they have the things on sale.

• United States
26 Feb 07
Oh yea, when I had a credit card I bought everything I saw on TV. Now I don't have a credit card or even a bank card. I see stuff all the time I want, BUT I have learned that because there are so many other people who buy those wonderful TV items sooner or later these same items will show up yard sales, garage sales, estate sales for much less than the TV price-even when the announcer says, "BUT WAIT---If you order in the next ten minutes, we'll double your order ABSOLUTELY FREE! You just pay shipping. CALL 1-800-555-5555 NOW!" Do I have the spiel down? Ona, the word MIRACLE will keep you from ordering but AMAZING is better? You need therapy girlie. I have a friend who bought GINSU knives. They cut some items really well as long as it is either melting or very soft. But I'll tell ya, they go through human bone with no problem at all. I think I'll have this scar on my finger forever.