Where And How Did You Meet Your Love? Was It Love At First Sight?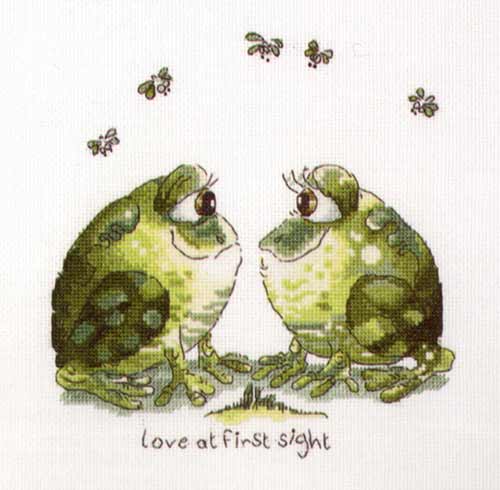 Italy
February 27, 2007 10:57am CST
I'd like to know where and how did you meet your BF/ GF/ Husband or Wife? Tell me about the first time you know him/her. Was It Love At First Sight?
6 responses

• Canada
28 Feb 07
I met Laura (my wife) when I was doing a jazz gig with her two younger brothers at a jazz club in London. I remember seeing her with a couple of her friends laughing at something about halfway to the front of the room and thinking she was beautiful. So I wandered over between our sets and got her brother Derek (same name as me wierd huh!) to introduce us, and had a drink with her. We got talking about music, and living in the city and all that jazz that you talk about with people, and I realized that this girl was pretty freaking sharp... So after our set I hung out with her for an hour and we hit it off incredibly, lots of similar interests even though we're totally different people, and we ended up hanging out all night. We drove out to this bridge in the country (which I call my thinking spot and we still visit to this day four years later), and we talked for hours. The next night we had an official date, and now we're married and it's amazing! I think I'm actually looking foreward to getting older now so that I can share this time with my wife. She's incredible. Answerguy

• Italy
27 Feb 07
Maybe I saw her on a bus when I was travelling to Rome from my town. Shw was on that bus too and I saw her... then suddenly I saw her months after in the class I was attending in my university. It was only a coincidence or.. she studied some subjects I studied too so we could become friends at first and then... she has been my girlfriend for almost 4 years, except two months last summer (we were far and alone).

• Canada
27 Feb 07
I met my husband when I was volunteering in a children´s hospital in Antigua, Guatemala. It wasn´t love at first sight, but I was definitely attracted to him! He wanted nothing to do with a foreigner, though. So I found out everything about him through a mutual friend and one night, when I was at a bar with a girlfriend, the two guys were there and invited us to have a drink. My husband was drunk enough to forget that he didn´t like white girls and we got talking. After that, we were together every day and I ended up never leaving the country!

• Italy
4 Mar 07
I found my love in via condotti in Rome. It's a street in the middle of the storical center of Roma, from p.zza di Spagna to via del corso. t was raining and we were without umbrella. We started singing the same song togheder. We lokked in or eyes and fell in love. it was a great moment...

• United States
27 Feb 07
I met my husband in high school. We have been together for 8 years and married for almost 5. No I didn't find it love at first site because at first I didn't find him attractive. He was the new kid and everyone kept commenting on him because he had the same name as one of the most popular kids in school. I got to know him and it went from there.