hey aughty child!!!!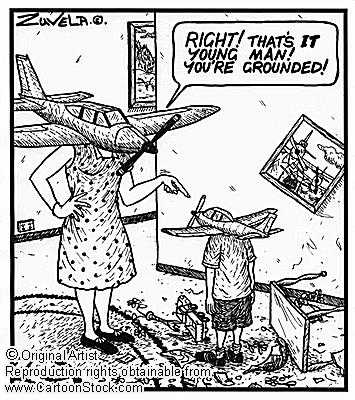 4 responses

• United States
6 Mar 07
oh my! After reading the posts, guess I was thinking along 'other' lines of punishment. As a child I rebelled against any punishment my parents threw at me. I respected them but not if punishment surfaced. Now, welllll..I tend to enjoy punishment....

• United States
14 Mar 07
Thank you for the BR. :-)

• United States
28 Feb 07
Many of us as children were availed of corporal punishment and lived to tell the tale. We are told to spare the rod we spoil the child. It is a grand thing to use as a tool in correction in children. I have seen the disrespect grow in the schools when spanking was removed form the methods of correction. There is a value to it and one that should not be ignored.

•
27 Feb 07
My boys are all grown up now 2 have teenage children , when my boys were naughty the got a smack on the bottom , I don't mean a thumping I mean a smack , it hurt their feelings more than it hurt their bottoms but the knew they had done wrong and they knew I was angry with them, they are now 44 ,41, and 26 and they are well mannered and very intelligent and I am very proud of them and that smack did them no harm at all , xx

• Philippines
10 Jul 07
No, I don't believe in corporal punishments, especially for kids...I believe in preventive discipline, gentle persuasion, explaining things even before they ever happen, and the like. Corporal punishments, if ever, should be the last resort for kids who are really mean, cruel, and bullies...otherwise, kids should be disciplined as early so as to prevent behavior problems from occuring...