For MUM xx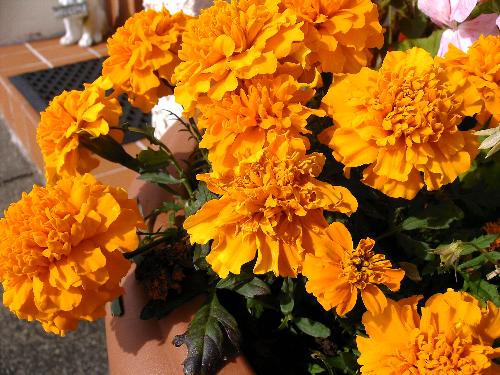 March 3, 2007 8:19am CST
Ok I got a wee bit mixed up and I was thinking it was Mothers day coming up, I know you are all saying silly sod, but I wrote this one for My Mum years ago, I hope you like it xx My Mum Dear Mum when you're feeling down and your blue Just think where I'd be if I didn't have you I'm sure that you sometimes feel like climbing the wall Like when I bust up my bike when we stayed in Millhall Or like when I thought I would paint a big pram I thought you would kill me but no here I am When I was in trouble for Mum I would shout And you'd always be there to bale me right out I don't often say it but (think) it I do Oh! Mam Donald I really love you You worry about everyone that's just your way That would be allowed if your health didn't pay You bake and you fuss and you do all you can And you get a good help from A REALLY NICE MAN As I sit here and think of the years where they've gone And I think of the love from your eyes it has shone I've three boys who think that their Gran is the best And a Granddaughter who even called her doll Jess I sit and give thanks to the heavens above Who sent someone like you here for us all to love
7 responses

• Pakistan
12 Mar 07
so sweet! your mother must have gave you a big hug and kisses after reading it ,its really nice thoughts:)

• Philippines
3 Mar 07
Superb!!! I think you're mum will be so touched and will shed some tears so be prepared for a handkerchief oww!! I was still thinking of what I will gave to my mum this time but your poem really great and I can really sense the sincerity and love thru the words. Nice work weemam. Cheers to that!!!

• Philippines
12 Mar 07
They have both alzeihemers oh! weemam! you have to really be patient on keeping them remind of something, specially the thing they love most. Godbless! thanks for the best tag!



•
3 Mar 07
what a lovly poem your mum must have been proud of you when you gave it to her i have know idea what to give mu mum for mothers day


• United Kingdom
3 Mar 07
March 18th my dear friend and that was a lovely poem, thanks for sharing it. Mums are one in a million and I think the world of mine, I will be going over to see mum for Mother's Day as well as bringing her her favourite flowers carnations. It's a busy month this month for Mum, it's her birthday on 11th, then mothers day, then their anniversary on 21st, they've been married 37 years!