family circle time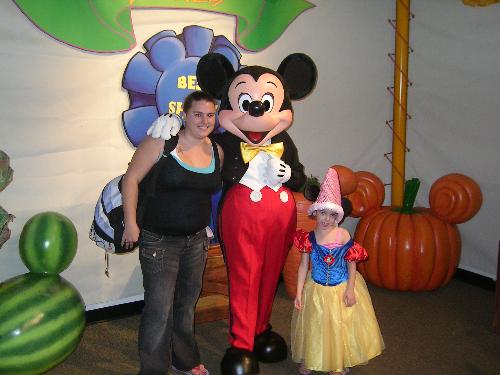 Canada
March 7, 2007 7:35pm CST
i posted yesterday about the community play centre and we did an activity today that was really interesting. it was family circle where you brought in something that represented your family. example: a momento from a family trip. sort of like show and tell. anyway i thought we should try it here. everone should post about something that represents a happy family moment. my special thing was the trip my daughter and i took to disney world in dec 06. we had so much fun. we got to be in a parade and my daughter got a certificate for being the official cotton candy taster of the day.
3 responses

• Canada
8 Mar 07
My best family times are the days we spend at the beach....we go just about every day in the summer,10 minute walk and we stay from morning to night.....the kids love it and so do I....we are usually the only ones there and if we aren't,we can always find a place to sit away from the others.....the kids enjoy this time and don't like to be 'bothered' by other people so it's nice when we go

• Canada
8 Mar 07
i love taking my daughter ot the beach too. and like you i love being away from everyone so we go to the least busy one around here. it's just a little beach on the side of a main road here but it's still nice.

• United States
12 Mar 07
My daughter is in her teens and nothing really makes her happy at this age. We do however, make a trip to Pigeon Forge Tennessee every other year. We go to dinner shows and spend time walking around Indian reservations. She seems to enjoy this time with the family. It is usually just her, my husband and myself. We are family that has traveled a lot. We love road trips.

• United States
8 Mar 07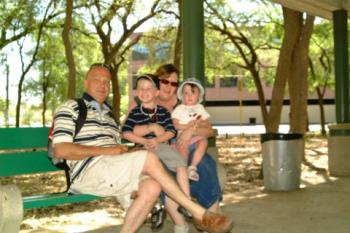 Great idea...my most recent happy family moment would be our last vacation to San Antonio last year. It was so fun and the kids had a blast. Here is a pic of us waiting for a train.