My Uncle's a Monkey

8 responses

•
26 Apr 07
Excellent post, especially for a monkey! all the best urban

•
12 Mar 07
well i think it is established fact that human beings are simply another type of ape , what worries nme is that some of them still cling to the supestitions of the past and try to cover up their lack of understanding with creationism, but im sure they will catch up eventually, blessed be

• India
10 Mar 07
Monekys, Apes and Humans are all belong to one species. Neither Your uncle is monkey, nor you are ape. I really laugh at you for calling yourself as Ape.


• Philippines
26 Apr 07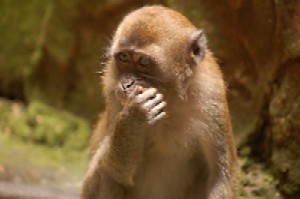 I believe in God and I came from Adam who was created by God. I uploaded a pix from where many people came so they say. Never my family and relatives.

• United States
13 Mar 07
Every species gets its time. Reptiles, amphibians, fish, etc... We are nearing the end of the age of the apes. If we didn't breed like rats we might have enough food to make it but no way. Everyone will starve because of the greedy humans. Will the insects rule next?

•
13 Mar 07
yes i believe some of my ancestors came from the great apes and me myself also have some genes that must have belonged to them. What worries me is my grandson hes already showing signs of his great great great great ungle mighty joe, he can swing from the top branch of the trees in the park already and hes only 12 lol happy posting tc xx