How many interests?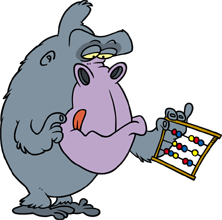 United States
March 10, 2007 6:01pm CST
Do you think there is more to post to if you have a lot of interests? Do you ever click on "discussions from my interests"?That is my favorite way to find topics to reply to. I know that I will know something about it and have my opinion or advice. What about you?
3 responses

• Australia
11 Mar 07
Yes, the more interests you have, the more there is to reply to. Although you don't need to have a particular category in your interests to be able to post in it. I personally only down interests for hobbies I am really intrested in and want to talk about, because that way I will only get discussions that I really like to talk about.

• United States
11 Mar 07
Thank You so much for replying. Hobbies are nice. I think I have lots of those down. You have a great idea too. Liking what you reply to does help. You get a + for replying. TY

• United States
11 Mar 07
I love going through the discussions from my interests list, in fact that is how I came across this discussion. I like to go to differnt places but I find that I have an easier time finding discussions to respond to by using my interests. It is kind of like leaving out the middle man. I can post more when going through the list because just about 90% of them are all things that I feel I could respond to.

• United States
11 Mar 07
You so said that better than me! Thank You so much for replying. Your kitty AV is cute. ;) I gave you a + for the reply.

• United States
12 Mar 07
I always reply to my friends discussions first. Discussions from my interests are ok, but it is hard to find something new. It is not organized well.