whats on your mouse pad? got any other good uses for them?


United States
4 responses

• India
12 Mar 07
I am using Blue colour mouse pad and its simple and i only use for mouse

• United States
12 Mar 07
I've had several mouse pads in the past. Currently I don't need one because I use a track ball mouse, it's the best for me. I always liked getting mousepads with pictures on them of my children.


• United States
13 Mar 07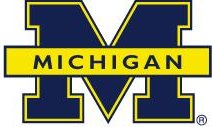 The current mousepad I use is from a company called "ALLSOP" It's beads of water drops all over it. I have maybe 10 different pads. My other favorites are 2 that are from the University Of Michigan College. Thanks for the discussion. HAPPY POSTINGS FROM GRANDPA BOB!!