Do PEOPLE say you LOOK like someone FAMOUS or a FRIEND??

United States
March 16, 2007 7:03am CST
Unsure if it is blonde hair or what but I am always being referred by unknown people that I either look like a famous celebrity (which I never think I do, and it is always someone different) or someone they know. Have you ever had this happen to you? and if so, who do they say you remind them of? anyone famous?
8 responses

• United States
16 Mar 07
I've only had it happen once and I could never see the connection! Someone once told me I looked like the woman who used to play Wonder Woman back in the 70's! I think her name was Linda Carter? I have the dark hair, but I sure don't think I look like her!

• United States
16 Mar 07
Funny how some people think we look like someone with the only basis being our hair color, I got that a few times also. Thanks for contributing

• United States
16 Mar 07
Yes they do. How are you Lori, they say I look like Oprah winfrey. so may people says this. I wish I had here money. I will go somewhere and someone will say you know who you look like Oprah Windrey. I even made a discussion about it. and everyone was looking at my picture on my profile saying they see some resemblence. wish I had her money though.

• United States
16 Mar 07
I think we all wish we had Oprah's money, heck I would be happy with just a 1/3 of her money .. how are you doing Marcia, so good to see you here today. Thanks for contributing.

• United States
16 Mar 07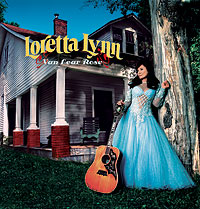 When I was younger my brother in law (ex) thought I looked like Loretta Lynne, about the time the movie Coal Miner's Daughter came out. I am much too heavy for that mistake now. I do get told I look familiar all the time, then we (whoever I am talking to) try to figure out why.

• Canada
16 Mar 07
my husband and friends like to say i look like a lot of people, like hillary duff, and uh, oh i can never remember her name, anyway, with glasses, i look like another woman, I don't see it at all, and most of the time, i deffinately don't agree, but their always talking about how i look like someone else. As far as i'm concerned, i look like myself, i have a unique look that no one will be able to copy :D

• United States
16 Mar 07
I actually thought I looked a lot like an actress back in the 70's, Katie Saylor. Not exactly, but a good bit. I've had lots of people think I looked like someone that they know - but when they show me a pix that person looks nothing like me. On the other hand, I used to always get people that asked if I had a sister named _______. Well, I do, but I had to ask how they knew this person. If it was at tumbling/gymnastic then I knew they had the wrong person. I actually KNEW this other person, when to school with her, her mom had been my girl scout leader & she DID look like me, actually more like me than my sister did at that point. Then there was the occation that a co-worker (but in a different office) asked if she had seen me & my daughter at the grocery store. I was going around showing a pix of my sister & my brother's daughter at that particular moment so I showed her the pix & she still didn't see the difference. I told her that it was my sister & my neice. So, I guess my sister now looks more like me than she used to. A friend who had heard for years about this person that looked like me, finally meet her & after we walked away she turned & said "You were right, she does look like you."

• United States
19 Mar 07
I used to get I looked like Michell Pfifer and Julia Roberts. I took it as a compliment. I do notice some of my friends to look like some of the movie stars of today. It is just some of their features, not all though. I like it when I get a compliment like that,... unless of course it is for a ugly one. Hee Heee.

• Israel
17 Mar 07
There is an Israeli actor, but he is now old, and not participate in movie this days, and a lot of my friends think that I look just like him, and they call me in a nickname that this actor had in one of his movies. I don't have problem with that nick, because I think it's cool that i'm reminding them an actor.