Are you willing to leave your family for a far away job?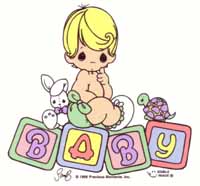 Philippines
March 21, 2007 12:31am CST
As parent, if given a chance and find ample opportunities on a far away land I would consider it because im doing it for their future also. Though it would be a tough decision because you gonna leave temporarily your family especially my baby but i need to sacrifice a little bit because i love my family and i want to give them the best i could give in terms of financial aspects.I want to show to them how much greater love i have because i care for their future.
3 responses

• Pakistan
21 Mar 07
If i am earning less and the life is going well, then i will not get the chance to leave my parents and family for better earning in a very distant country. Being a muslim earning is nothing, but to serve the parents, love them and obey them is the most important. It is not guaranteed that in a far country you will get the happiness with money. So try to live in ur own country and with family and enjoy the real happinesses rather than good earning.

• Philippines
22 Mar 07
You have a point there deehan.Thanks for giving me a nice idea. I know that family is more valuable than anything else in this world.Im so proud of you for your love to your family. I know not all will find greener pasture in a far away land and you're right that happiness can be shared within the family not on how much money you have. Money is a temporaty thing but valuing family is for lifetime.Thanks for your post and have a nice day:)

• United States
21 Mar 07
that is really selfless of you. I guess I would say that I could, because in a sense I have. In marrying my husband who's job required him to travel thousands of miles from home. "for whithersoever thou shalt go, I will go: and where thou shalt dwell, I also will dwell. Thy people shall be my people, and thy God my God."

• Philippines
21 Mar 07
The very first thing that I am gonna do is, to think about it more than once. As we have a baby, and leaving our family is not an decision to make. But my decisions are more in favor of going, because I know that opportunity knocks only once in our lives. And to think that our children are still young, it is better to provide them the very best and that it is more likely for us to venture for jobs which pays best. Even if it is from afar, sacrifices has to be made..