Does the music take you back?


United States
March 27, 2007 4:37pm CST
I am at home today with my two boys playing board games and Mylotting in between. We have the radio on an oldies station.. not too old, but like 70's-90's music. I just heard Phil Collins "In The Air Tonight" and started to think, these songs bring me back to a time when music meant more. I know every single song they are playing, my 9 yr old thaught this was just amazing, "how do you know all these songs Mommy" he asked. And as I though of a reply, I thought, music just meant more back then, music was more a part of our lives before. What do you think? Does the music take you back to a time when music meant more?
9 responses

• India
10 Jun 07
Music is something which takes me to relaxation and sometimes it goes through my veins and cells. Music/songs of my place of the 80's, takes me back to my youth and my romance.They were more melodious than what I hear now in this time of speed.

• United States
10 Jun 07
music is a wonderful way to escape reality, to be in another time or place.

• United States
10 Jun 07
it is an escape for me.. sorry Vasu. It is a way to let my mind be free

• Australia
29 Mar 07
I agree that music definately takes you back when... I think kids today just listen to different music. Mine like some of my 'oldies' music (70' and 80's) and they are amazed that I know a lot of 'their' songs because they are remakes! My 12yo will not have it that some of her songs were actually recorded in the 70's. Aren't kids just great at making you feel older than you really are?

• United States
29 Mar 07
oh yes they are !!! My son looked at this woman on TV the other day and said "she's old" Then I replied "honey, she's younger than me." to which he picked his foot out of his mouth & responded "but Mommy... you're pretty !!" I almost fell out of my chair

• United States
30 Mar 07
usually when their life is on the line...lol

• United States
27 Mar 07
I am not so sure that the music meant more back then, or if hearing it now just reminds us of a time with our friends and perhaps certain carefree activities we did back then. You mention in the air tonight and I got a flash back of being at a phil collins concert in the early 80's with my friends - the excitement of it all.... we listened almost exclusively to phil collins music back then so I have many fond memories which involve that unique sound of his.

• United States
27 Mar 07
what I meant was, that now kids don't seem to be as into the music as we were. There are so many other things for them to be doing...

• United States
27 Mar 07
hmm, I think you are probably right. Although, we have some musicians in our family that record songs about places that mean something to us - so that is pretty special to the kids. my son's g-friend is a champion Irish Dancer so that music gets his interest. I play the fiddle and so on.

• United States
27 Mar 07
oh, I just attended an Irish music concert with my son for school not too long ago. I was waiting for the dancers !! I am half Irish so it was awesome that my kids were able to see them & learn a little about our heritage.

• United States
10 Jun 07
Yes, I think so. I also think that we just had more time back then and so we listened a lot closer and learned the words. I hate the music of today that kids listen too and I am thankful that I am not in their age group. The songs that you are talking about have a lot of stamina to them and they will still be playing years from now I think.

• United States
10 Jun 07
I think so too. Even my younger cousin who is 22 listens to music I listened to.

• India
7 Jun 07
oh i just love old songs. Carpenters are my all time favorite. i still hum phil collins' paradise, which is my fave aswell. i like ABBA, beatles, billy joel, glenn medeiros, cliff richards, bette midler.... my neices and nephew dance to carpenters still today and they know the lyrics even!! i feel, they are evergreen.

• United States
7 Jun 07
LOL... Dancing Queen, young and sweet only 17 !! Oh yea !! I love all that stuff too !!!

• Philippines
29 Mar 07
I listen most of the times to music, and I feel like I am young again whenever I hear songs from my favorite artists during my younger years. I remember back then, I was listening to Air Supply's "Every Woman in the World" when I was having a breakfast. And everytime I play my guitar, I do sing most of their songs. This helps me get away from the real world, reminsce and go back to times where I used to enjoy my childhood. Of course there are more music that whenever I listen to, brings me back to the old times!;)

• United States
29 Mar 07
Air Supply.. wow. I loved Air Supply. Lost in Love.. Making Love Out of Nothing at All... Every Woman in the World..Here I Am...and on and on. Thanks for the reminder... :)

• Singapore
29 Mar 07
Yes it does. There is a magical power in music. When I listen to music, I find myself pull along the memory lane too. :P

• India
28 Mar 07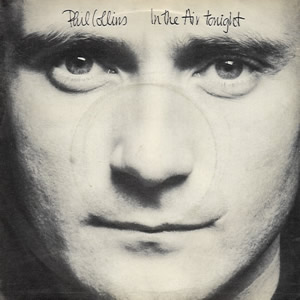 WE had very good classic singers in past . From 60's to 80's it was only voice of singer which added life to the song and album but now i't more of jazz and rock . We can hardly listen what the singer is trying to sing, all we can hear is lots of drums and guitars playing. Yes I love to sing with the song and feel the melody running through my veins.My soul rises with the song to eternity as I listen to few of old bhakti ( god) songs.

• United States
28 Mar 07
thanks for the pic Sam and your comment !!!

• United States
28 Mar 07
Oh year. It reminds me of old jobs, places I have visited, men I kissed