Which do you prefer-Jam or Jelly?


United States
March 27, 2007 11:50pm CST
I came up with this discussion while at the store. I had to pick up a couple of things which included Smuckers sugar free jam. When I went to pick up the jar, I noticed that there weren't all that many jars of jams and preserves gone but tons of jelly had been sold and I was thinking to myself,why? Jams and preserves spread so easily,but jelly is a pain to try and spread not to mention the big lumps that keep falling off the knife. SO,I thought I would ask you what you preferred and why.
6 responses

• United States
28 Mar 07
I dearly love Jam but I have diverticolosis and I can no longer eat jam. I have not had any since March 2 a year ago. The Dr told me that if I have one more flare up they are going to take out part of my colon. That is scary. So now I am stuck with eating jelly but it is not as good. I like the big chunks of fruit and I think it has more flavor than jelly too


• Australia
28 Mar 07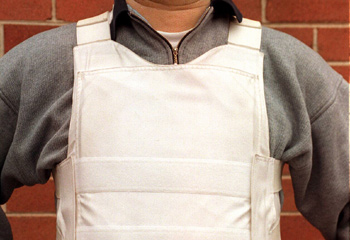 I defintely prefer jam. Basicly I feel as though jam is more natural & spreads quite well. My step son loves sandwiches with peabut butter & jam.

• United States
28 Mar 07
Hi,Jenny! Thanks for the response. Your son is very smart. I love jams and preserves so much better than jelly. Jelly doesn't taste as good and it's so much messier.

• United States
7 Apr 07
I never really thought about it until now. I actually went and looked in my fridge. We have apple jelly, grape jam, red plum jam, strawberry jam and blackberry jam. Based on that, we like jam best!

• United States
9 Apr 07
Red plum jam,I have never heard of that one.OOh,I bet that tastes good!blackberry jam is my absolute favorite!


• United States
28 Mar 07
Do you know ,I had actually forgot about marmalade? Before my dad got diabetes about 20 years ago,he would put orange marmalade on EVERYTHING and I mean everything.Used to drive my mom nuts.

• United States
28 Mar 07
ive never really liked the consistency of jelly. ive also eaten jam..or better yet real preserves. that is good stuff! all jelly is..is flavored gelatin in my opinion. the jam has real fruit in it..you can see it..cant see anything in jelly..who knows if the flavor is actually from a fruit at all?!

• United States
28 Mar 07
Tell me about it.I always wondered that myself.Do you happen to know what the difference is between jams and preserves? I love both but they both look and taste the same to me. I was just curious.


• United States
28 Mar 07
I have never had any jelly that was easy to spread.It just lumps together and has no pieces of fruit in it like jams and preserves. Thanks for the response