Anyone know how to solve Rubik's Cube?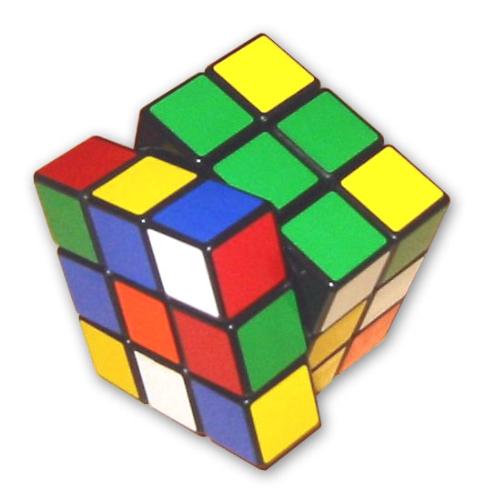 Turkey
March 29, 2007 11:49am CST
This has puzzled me for a long time. I was first introduced to Rubik's Cube while I was still in high school, I've tried it endless times, and soon got fed up with it, I could find no way out. Still I think it's a charming game. Anyone interested in Rubik's cube? Know how to solve?
4 responses

•
29 Mar 07
the only time ive solved one of these is by taking it apart and puting it back together in the right colours,i know its cheating but its the only way i can do it lol

• Singapore
29 Mar 07
It is fairly simple if you pick up this trick. Here, check out http://internet.oit.edu/~cardwelc/rubiks/rubiks.htm . I guarantee you won't be disappointed. ;-)

• United States
29 Mar 07
the bases of solving a Reubik cube is algorithms. Basicly set patterns for something. It is to make one colored square to replace another square on another side without changing the rest of the cube through a set series of motion. I personally do not know how to solve it, but understanding this is the first step to solving it.