Do you get baffled by spellings and punctuations while you type?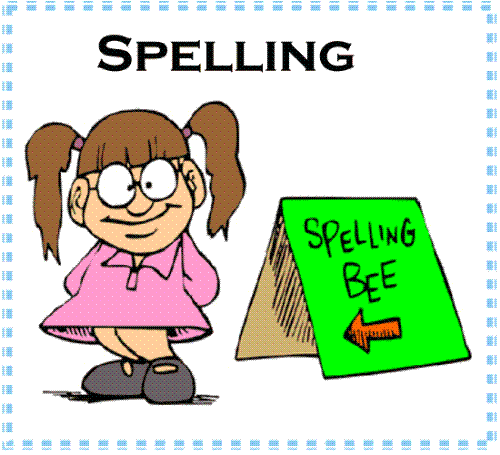 India
April 1, 2007 2:14am CST
I at times or many times get stumped in the middle of my writing.Punctuations are real tricky sometimes.One mistake and the whole meaning of the sentence changes.Spellings are easier to rectify with the help of many online dictionaries, though. How often do you get stumped?
5 responses

• India
3 Apr 07
Whew that is a tough one and yes i am bad at grammar so i get stumped a million times. But i do try to remember them but still i mess up and sometimes i even have to stop and think what is missing and actually have to undergo a thought process that what punctuations fit in this particular sentences. Spellings is something where an error occurs only when typing fast but has rarely faced a spelling problem it is only when i am sloshed that my thinking goes awery as far as spellings are concerned but yes i am novice as far as punctuations go

• United Kingdom
2 Apr 07
I don't have any problems with spelling, in fact I pride myself on the fact that I am very good at spelling and don't usually have a problem. However punctuation I have never mastered! I struggle on the semi-colon and apostrophe's mainly. I am a touch typist so don't have any problems with typing but sometimes will put punctuation marks in where they shouldn't be or forget them totally!

• United States
1 Apr 07
I get tripped up on a few things like when to use "effect" or "affect". I still have to sit there and say "I before E except after C" when I am typing out the word "believe". What is even worse, for me, is when I type something out and use a word improperly; spell check programs catch spelling mistakes but if you slide a word in that is spelled correctly but has no meaning in the sentence, it can really trip things up. "I went to the store to get milk and bead" A spell check program will look at that and not pick out that the word 'bead' should be 'bread'. I really, really hate when that happens lol.

• India
3 Apr 07
How about 'Weird' or 'Wierd'?lol.I get confused on such words.Same with the word you mentioned."Believe".But lately i've learned a trick not to type this word wrong.I always recall its suffix "Eve"(A popular Biblical Women).There are innumerable other words on which i get tripped over.Thanks.

• United States
1 Apr 07
I would say "occasionally." But if I'm in the middle of writing a story or poem, or whatever... I usually leave the spelling & grammar mistakes for the end. I make a "note to self" and just keep writing. I always proofread what I've written at the end. Usually several times.

• India
1 Apr 07
I do not pay much attention to the punctuations and leave them to themselves . I do give a quick look to find any spelling mistakes . I guess the human mind is smart enough to decipher the right meaning without punctuations , so I take my chances . I haven't suffered yet due to lack of punctuation .