who likes jiyah khan ??

India
4 responses

• India
7 Apr 07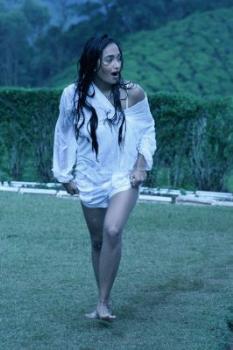 I too don't like jiah khan. I don't like her lips to start off. I don't like her eyes too. They speak out her inner self and says she is not good enough to be watched. Even I don't like aishwarya rai, I find sushmita sen very attractive. I haven't got too many words to write on this topic so just trying to add few more words. lol I like ajay devgan as an actor what about you??

• India
7 Apr 07
ajai devagan as an actor is very good all serious ,comedies he can do well ,his wife is no less i mean kajol ,when aish sush both came i liked sush more ,but as a person i don't like her for her innumerable affairs and true blue indian u know what we call them ,i used to like ab sr. but now srk is the guy i like him for his lwarning and winning desires and seems he works hard ,he was a commoner and yet he is king ,i love people who work hard and achieve in life,so it is more about the person and less about the acting hehehehehe,lol dear ,whats ur princess name is?

• India
6 Apr 07
ok firstly who is Jiyah Khan ??? ahhhh ok the one who played the teenager who is in love with amitabh bacchan who is sixty that moveie right ? ummm she is ok and she does look hot but it is ok if you do not like her we all have our opinion and as for her hair well long hair are jewels of a beautiful woman so every woman who has long tresses are beautiful ok not beuatiful but long hair does make a woman more appealing but this again is my response but you are my friend so if you do not like her she is in my bad books too so Jiyah Khan DELETE DELETE DELETE

• India
6 Apr 07
eeeks i dint like her in the movie Nishabdh. I think i had seen some of her pictures earlier and i liked her but with this movie i lost all interests in her.

• India
6 Apr 07
i also dont bcoz i didnt like that pic which she had done i think so that pic are been flop bcoz of her right