Do You Want Hollywood Make Remake of Titanic?

Indonesia
April 7, 2007 1:07am CST
I want!!! I think Titanic is best movie, and I want to see it in "a new edition". Do you hollywood made a titanic remake?
7 responses


• Pakistan
8 Apr 07
ya itz also for me the duplicate is not good but the real one is the always best for me :)

• Indonesia
8 Apr 07
Don't get wrong... both movies are original.. They just filming from different character view. If you read the confession from Titanic's survival, you'll find out that there are so many different stories of how Titanic sank. Because they experienced it from different place. And James Cameron already doing research for his movie so basically it is the scientific real situation on the sinking of Titanic.

• United States
7 Apr 07
If you think it is the BEST movie, then why would you want to mess with it and remake it? I think it's great as it is, and you don't need a remake to watch it again. Just buy the DVD and watch to your heart's content.

• Pakistan
8 Apr 07
because we all want to remake this movie and that one seen i that the hero makes the heroine picture hehehehe LOL i love that one seen :p

• Indonesia
7 Apr 07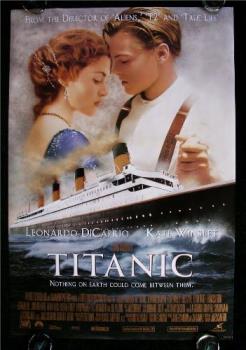 What? Does Leonardo DiCaprio's Titanic is not new enough? It's a great movie I guess, why you want to remake that?

• Pakistan
8 Apr 07
itz a westage of tyme and money they have not tyme to remake it :) and they cant make it :)

• Bahrain
7 Apr 07
There is not a chance in hell it will ever be remade, you know why? Because the original movie is STILL making lots of money. It would be really unnecessary for anyone to make a remake of a movie that was very succesful. Also nobody would care to see it cause it would be obvious that they only made it for the money.

• Pakistan
8 Apr 07
ya my friend you are right that they have not have ability to made at this tyme because they have not enough money to make it :)

• India
13 Apr 07
there was a beautiful and huge ship named titanic in which two youngs jack and rose became lovers but the nature caused jack to die for rose.this is a real love which is shown by the nature. love is a gift and when you devote your life to the one you like its like theres nothing between you,this is very nice!

• Pakistan
8 Apr 07
ya i wish my friend that they have to made new one :)