Men are from mars..women are from Venus..read this book..???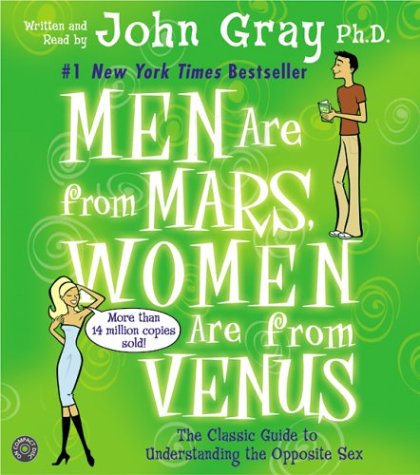 April 12, 2007 12:45pm CST
This book is completely practical..when i read this book then i felt like i too started understanding man.. Those things after reading when i related to the real life then they were happening..it's just so practical..everrything that has happened and can be happen in relationship...is mentioned in this boook. Actually this book helps alot..???
1 response

• United States
12 Apr 07
I got this book from the library more than a few years ago and from what I remembered it is a really good book. It really helped me to understand that men and women are coming from different places and I got a lot from it. I highly recommend it for those in relationships and want to know more about what makes the other think. Very important and interesting self-help psychology book.