Interest Category Photos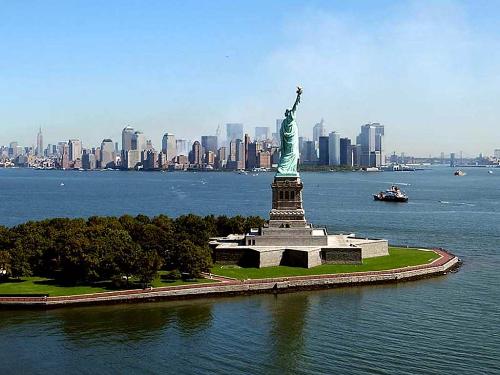 United States
April 12, 2007 2:47pm CST
I just recently learned this new little trick here on mylot. Ive been here awhile and wondered how the photos of individual interests changed on my page. If you go to an interest catergory of your interests, then click on the photo page. Search the photos a bit. When you find one you like there's a pencil in the upper left corner. Click it and it sets that picture as the photo for that discussion for your page. Just wanted to share this with mylot friends here. HAPPY POSTINGS FROM GRANDPA BOB!!~
9 responses

• Singapore
12 Apr 07
Wow, this is neat! I must confess I don't normally search for topics to answer by their interest categories. But for those who do this regularly, it's a nice trick to know! ;-)

• Etowah, Tennessee
15 Apr 07
This is the picture that shows up on the left on your section of each page. You can pick which picture you have to show for each interest.

• United States
12 Apr 07
I too discovered this feature by luck one day while uploading photos to my interests and I saw that little pencil there. (you can upload your own photos to the interest page also) So now I have my own pics near some of my interests. It's pretty neat isn't it? I like that option!

• United States
13 Apr 07
Yes it's a neat little feature. It makes my page more pleasing to my eyes is all. Thanks for the response also. HAPPY POSTINGS FROM GRANDPA BOB !!~

• Australia
12 Apr 07
I didn't know this. Good one Bob. Thanks.

• United States
12 Apr 07
I did not know this, thanks for the information. I had given up posting my own photos with my discussions since we don't get paid for them. So this is great. Thanks Grandpa Bob

• Greece
12 Apr 07
Now I don't upload photos so much as before.When I enjoyed mylot I use to upload everyday some photos,it wasn't the minimum of 500 post,so I upload photos any where.One day i saw the pencil and I push to see what happen,so I discover it by luck .I used it few times and I forgot after.Nice to remind me again.I'll go to do some changes. See you grandpa...

• United States
12 Apr 07
That's good to know. Some of the photos are really great! I've been having trouble uploading photos for my discussions lately. This photo thing seems off-again, on-again for me.


• India
13 Apr 07
coincidently that's what i also noticed just yesterday!! there were some foolish pics for some of my interest catagories and when i found out this it was a bingo cause i could change them;) also it's useful when one doesn't have any pic for a particular interest!

• Canada
13 Apr 07
Well I must try that. You do make happy postings from Grandpa Bob.